nyc
What are FieldTrips?
FieldTrips are meetups to interact, learn and collaborate in an effort to level-up your creative life.
We're limiting these events to only 25 people, they're like an intimate dinner party. Your absence will be felt so please make sure that you can definitely attend if you sign up. Also, we're in the prototyping phase, so come with an open mind and be prepared for anything.
Thanks for participating! We're lucky to have you.
Secrets of Lower Manhattan: The Woolworth Building
June 19, 8:00am - 9:30am EDT. Hosted at The Woolworth Building
About this FieldTrip
Kickoff the morning with a tour of the Woolworth Building Lobby at 8 AM (233 Broadway, New York, NY 10279) with Ryan Walsh, landmarks preservationist. Then head upstairs to SHoP Architects office at 8:30 AM to learn about a variety of completed and ongoing projects. Finish it all off with coffee at 9:00 AM just down the street at Lower Manhattan HQ, the new clubhouse for creative businesses in Lower Manhattan (150 Broadway, 20th Floor), designed by Gensler.
About the Woolworth Building Lobby: The Woolworth Building's magnificent lobby was designed by the renowned architect Cass Gilbert. The grand entrance to what was the tallest building in the world for 17 years, and dubbed "the Cathedral of Commerce" is a landmarked interior space unrivaled by any other on the North American continent for its scale, craftsmanship, beauty and sense of humor.
About SHoP Architects: Since 1996, SHoP has modeled a new way forward with our unconventional approach to design. At the heart of the firm's method is a willingness to question accepted patterns of practice, coupled with the courage to expand, where necessary, beyond the architect's traditional roles. This trans-disciplinary process allows us to effectively address a broad range of issues in our designs: from novel programmatic concepts, to next-generation fabrication techniques, to beautifully crafted spaces. We are proud that our studio has been recognized with awards such as Fast Company's "Most Innovative Architecture Firm in the World" in 2014 and the Smithsonian's Cooper Hewitt National Design Museum "National Design Award for Architecture" in 2009.
About LMHQ: Lower Manhattan HQ (LMHQ) is a new clubhouse for the expanding creative business community in Lower Manhattan. Located at 150 Broadway, created by the Downtown Alliance and designed by Gensler, LMHQ is a collaboration space for companies to collaborate, activate and accelerate their growth.
Organizer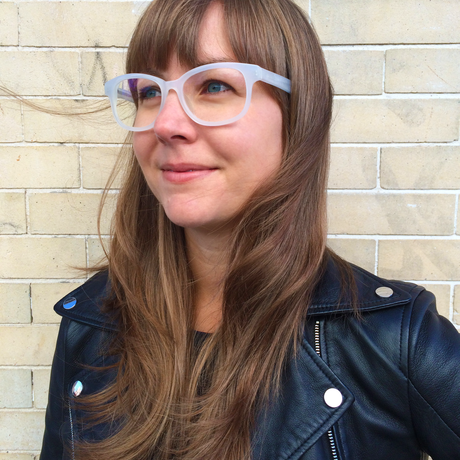 Tracy Candido
Location
Hosted at The Woolworth Building
233 Broadway
New York, New York United States 10279
When June 19, 2015
8:00am - 9:30am