nyc
What are FieldTrips?
FieldTrips are meetups to interact, learn and collaborate in an effort to level-up your creative life.
We're limiting these events to only 25 people, they're like an intimate dinner party. Your absence will be felt so please make sure that you can definitely attend if you sign up. Also, we're in the prototyping phase, so come with an open mind and be prepared for anything.
Thanks for participating! We're lucky to have you.
Secret (Walking) Capture-The-Flag at Grand Central Terminal with Inconspicuous Games
October 5, 9:30am - 11:00am EDT. Hosted at Grand Central Terminal
About this FieldTrip
The exact meeting location will be emailed to participants the day before the FieldTrip.
Inconspicuous means no running, lunging, dodging, or yelling. No turning heads. This is total secrecy.
Secret (walking) capture-the-flag means strength and speed don't win. Players must rely on teamwork and strategy. The quietest shine brightest. Players split into two teams and compete in covert games while the public has no clue a game is happening all around them. This experience forces the most competitive players to set aside an individual win for the good of the team.
The real objective is not to avoid getting caught by the other team, it is to avoid getting caught by the public.
Named one of the top experiences in NYC by Airbnb, Inconspicuous Games normally only plays games with companies for private team-building outings. Take advantage of this opportunity to participate!
–
They're back! We're excited to share that FieldTrips are coming back to CreativeMornings/NewYork in partnership with Adobe. You can apply to host a FieldTrip here.
Local partners
Adobe is the global leader in digital marketing and digital media solutions. Our tools and services allow our customers to create groundbreaking digital content, deploy it across media and devices, measure and optimize it over time, and achieve greater business success. We help our customers make, manage, measure, and monetize their content across every channel and screen.
Organizer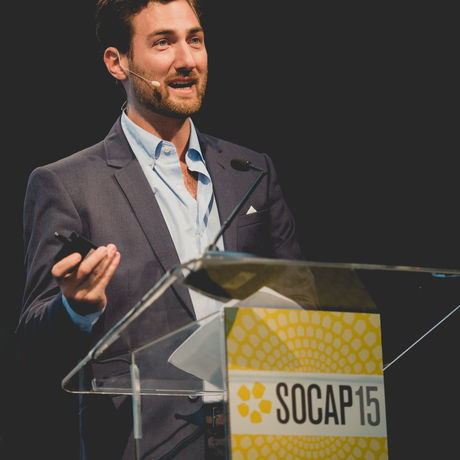 Sam Utne
Location
Hosted at Grand Central Terminal
89 E 42nd Street
New York, New York United States 10017
When October 5, 2018
9:30am - 11:00am