Sean Pillot de Chenecey [Virtual Event]
October 30, 8:30am - 10:00am GMT. Hosted at Virtual
part of a series on Transit
About the speaker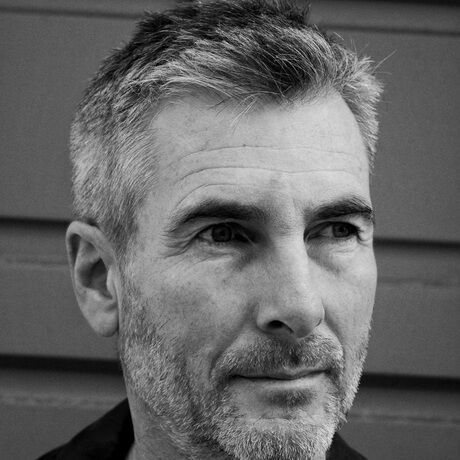 'The New Abnormal'. (And why hope, community & resilience are the way forward)
As the world deals with ongoing waves of Covid-19, in this talk Sean will discuss a situation that wouldn't surprise JG Ballard, and why there'll be no going back to 'normal'. He'll also note the implications of key social/cultural issues and trends that were apparent back in pre-C19 days, and why he believes that hope, community and resilience are the way forward.
Sean is a foresight strategist, public speaker and author. His first book 'The Post-Truth Business' focused on trust, empathy and ethics; whilst the second 'Influencers & Revolutionaries' highlighted leading-edge / multi-sector innovation. His podcast (and next book) #TheNewAbnormal illuminates emerging cultural, social and brand-futures issues. Fascinated by the individuals, movements and events that shine a light on social change, he's conducted expert & cultural insights research in the EU, US, Middle East, Africa and Asia for over twenty years. He's given speeches at marketing conferences and cultural events in cities around the world: from San Francisco to Berlin to Tokyo, and from Stockholm to Istanbul to Melbourne; has written for business magazines, been quoted across a wide range of newspapers, and has also lectured on marketing trends and consumer behaviour at leading universities for over a decade. His background includes a decade with cutting-edge agencies, before he became a brand-strategy consultant, setting up www.brandpositive.org with his partner - therefore he understands the realities of running a business in 2020. Sean's very thankful to have been asked to give this talk, as he's spent a lot of time in Edinburgh over the years, and is a massive fan of the city.
Local partners
FreeAgent is award-winning online accounting software that's designed for the way small businesses work. More than 90,000 freelancers and small business owners use FreeAgent every day to track time against projects, raise invoices, file tax returns and just get on with the work they love - not the paperwork.
Santu Coffee are a local roaster, working directly with speciality farmers in Brazil. Their focus is on transparent relationships and amazing coffee - they roast in their workshop in Leith and you can find their coffee in restaurants, cafes, offices and hotels across Edinburgh, or buy direct from them at santucoffee.com.
Additional details
Hey CmFam - We are going virtual again this month!
We're going to be broadcasting live via Zoom this month starting at 8:30am.
Similar to the in-person gatherings, this is a ticketed event so make sure to sign up to avoid disappointment and don't be late as we will be "locking" the zoom room before the talks start so as to keep the event secure. For the best possible experience, attendees will be muted and we appreciate video cameras to be on so we can see your beautiful smiles ✨
YOU WILL BE SENT THE ZOOM LINK THE EVENING BEFORE VIA THE EMAIL YOU CREATED YOUR CREATIVEMORNINGS ACCOUNT WITH.
So grab the best seat in the house, your beverage of choice and we'll see you online!
Zoom Etiquette 👩‍💻to keep our event secure a secret zoom link and password will be emailed to you the evening before the event ⚠️Please do not share this link on social media - zoombombing is real 💁‍♂️it's an interactive event so please have your video on - or worse case a real photo of your face - bed hair is totally acceptable ⏰don't be late, we will lock the zoom room 10 minutes after the start at 8:30am
Thanks for understanding, we've got an epic event planned for you but security online first!
Location
Hosted at Virtual
Online
Edinburgh, Scotland United Kingdom EH530AH
When October 30, 2020
8:30am - 10:00am