chi
What are FieldTrips?
FieldTrips are meetups to interact, learn and collaborate in an effort to level-up your creative life.
We're limiting these events to only 25 people, they're like an intimate dinner party. Your absence will be felt so please make sure that you can definitely attend if you sign up. Also, we're in the prototyping phase, so come with an open mind and be prepared for anything.
Thanks for participating! We're lucky to have you.
Screen Print a FieldTrips Shirt
January 15, 10:30am - 12:00pm CST. Hosted at Barrel Maker Printing (Production Facility in Buffalo Grove)
About this FieldTrip
You will get to see the inner workings of a screen printing and promo company and how merch gets made from start to finish. You will to try on some different tees and then print a FieldTrips or CreativeMornings shirt.
It feels like the the printing industry is becoming more and more commodified and less and less personal and we often miss out on the actual craft behind it. Sure a shirt is a shirt, and a tote bag is just a tote bag, but how does the print feel, and is the tee-shirt that you picked online a tee-shirt that you will always keep, or one that will go in to your donation box? I have been screen printing for about 20 years and have pivoted many times from just a screen printer, to offering live printing at events, to offering custom stores. In the end, I just love watching someone see their logo on a product for the first time. It never gets old.
–
View all upcoming FieldTrips
We're excited to introduce FieldTrips in partnership with Adobe. Submit an idea to host your own FieldTrip here.
Local partners
Adobe is the global leader in digital marketing and digital media solutions. Our tools and services allow our customers to create groundbreaking digital content, deploy it across media and devices, measure and optimize it over time, and achieve greater business success. We help our customers make, manage, measure, and monetize their content across every channel and screen.
Organizer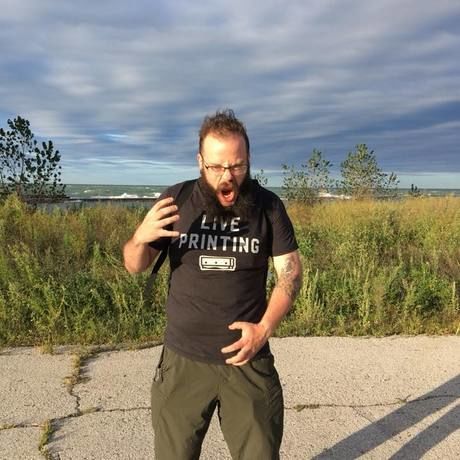 Zach Corn
Location