Sarah Stockdale
– Hosted at Design Exchange
part of a series on Community
About the speaker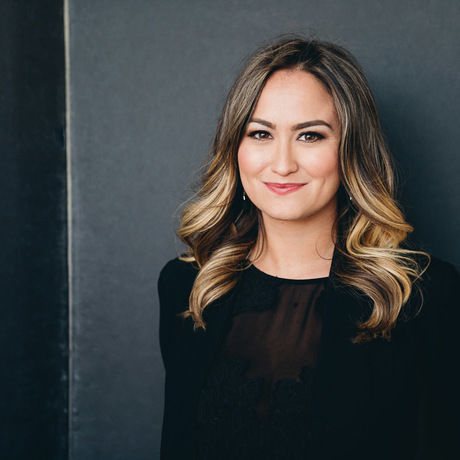 Sarah Stockdale is an entrepreneur, growth hacker and the Founder and CEO of Valkerie, a boutique tech growth consultancy based in Toronto ON.
Sarah has a decade of experience working for early-stage technology startups, starting as a foundational team member of Canadian technology giant, Wave. Pursuing her love of high growth startups, she went on to lead the International Community Growth team at San Francisco payments startup, Tilt, which was acquired by Airbnb in 2017. Under her leadership, Tilt built the fastest growing, and most successful global college Ambassador program to date, with 6,000 student Ambassadors across 8 countries.
A TEDx speaker and an amateur stand up comic at Second City, Sarah is a regular on the campus speaker circuit and a mentor at Venture For Canada and 500 Startups.
Sarah is also the creator and author of We Need To Talk About This, a popular comedy, feminism, and culture subscription newsletter.
Local partners
Venue Partner - Design Exchange
Design Exchange, is Canada's only museum dedicated exclusively to the pursuit of design excellence and preservation of design heritage. At the crossroads of multiple disciplines, from furniture and architecture to graphics and fashion, our exhibitions, talks, workshops, and youth education programs are curated to reflect the popular zeitgeist and contemporary culture while demonstrating the relevance and importance of design to everyday life. They are committed to delivering accessible design experiences and education and aim to provide the tools necessary to connect design learning to the ordinary and extraordinary.
Community Partner - BrainStation
BrainStation is a global leader in digital skills training. Working with instructors from the most innovative companies, we've trained over 50,000 professionals and some of the largest corporations in the world.
Additional details
Theme
August's global exploration of COMMUNITY, was chosen by our Philadelphia chapter and Illustrated by James Olstein.


Location
Hosted at Design Exchange
234 BAY ST
Toronto,, Ontario Canada M5K 1B2
When
–