Sarah Jesse and Cassandra Coblentz
March 8, 6:30pm - 10:00pm PST. Hosted at Orange County Museum of Art: OCMA
part of a series on Symmetry
About the speaker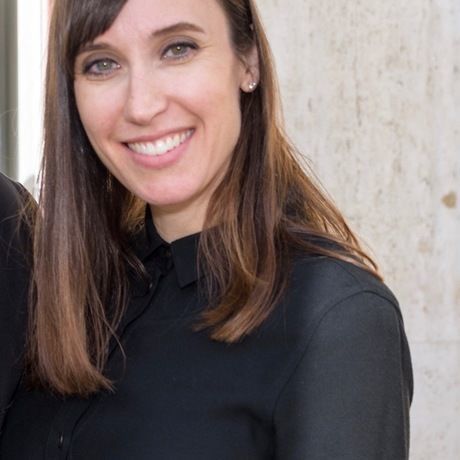 Since October 2018, Sarah Jesse has served as the Deputy Director of the Orange County Museum of Art.  Prior she held positions of Associate Vice President of Education at the Los Angeles County Museum of Art (LACMA); Director of Education and Public Programs at the Philbrook Museum of Art in Tulsa, Oklahoma; and Assistant Director of Public Programs at the Museum of Contemporary Art in Chicago.  She holds a master's degree in art history from the University of Illinois at Chicago and a bachelor's degree in art history from Oberlin College. 
She currently volunteers as a Court Appointed Special Advocate for foster youth and recently co-curated the exhibition, Life Model: Charles White and his Students, currently on view at LACMA's satellite gallery.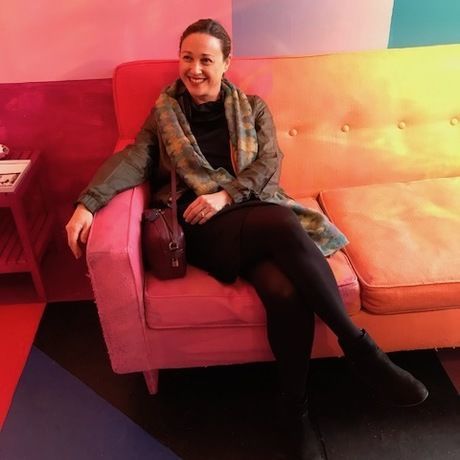 Curator Cassandra Coblentz has a diverse curatorial practice that champions the artistic process.  She is currently Senior Curator and Director of Public Engagement at the Orange County Museum of Art where she continues to take innovative approaches to collaborate with artists and architects and often explores interfaces between these creative practices. Coblentz has curated more than twenty exhibitions including solo projects with Kirsten Everberg, Jean Shin and Brian Ripple, Pae White, and Lyle Ashton Harris. 
In 2016 she curated Ellen Lesperance, Helen Mirra, Traversing for the Armory Center for the Arts in Pasadena, California. She has authored and managed the production of several exhibition catalogs and publications including How Deep Is Your, a mid-career survey of the work of Julianne Swartz, published in 2012. Recently, she curated the seven inaugural exhibitions for OCMAExpand Santa Ana as well as the 2017 California Pacific Triennial: Building As Ever and authored its accompanying catalog. 
Local partners
Additional details
This month's event will take place on March 8th at the Orange County Museum of Art, a place that enriches the lives of a diverse and changing community through modern and contemporary art. The talk will be held in a form of a panel and will be moderated by the one, and only Gregory Skinner.
Since we are also turning 1 year old this month, we decided to combine the talk with our anniversary and hold it in the evening. Here is what you can expect:
6:00 pm - 7:30 pm - Creating Symmetry with our panelists Cassandra Coblentz and Sarah Jesse 7:30 pm - 10:00 pm - Join us to celebrate our 1st birthday! DJ + Full Bar + CM Community = Dope Time 
As always, the event is free to attend!
Explore the awesome exhibits, hit up the bar, show us your best moves on the dance floor (likely in that exact order), and have a dope time. Enjoy this free event, or you get a full refund. Kidding… but seriously… come join us to celebrate our 1st birthday! 
Bring friends. Have fun. And get a little weird. 
Location