Sarah Gallimore on Context
December 15, 8:30am - 10:00am EST. Hosted at Red Bull Radio
part of a series on Context
About the speaker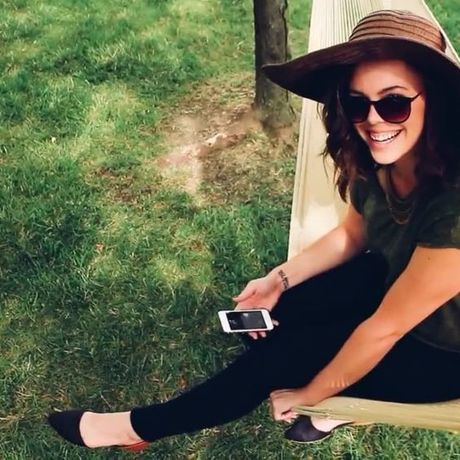 A lateral thinker, avid traveler, proud military spouse and Design Strategist with nearly a decade's worth of work in helping people frame problems and uncover solutions that inspire action – Sarah is a lover of climbing big rocks, walking meetings and the 3 P's (people, planet and profit). Too many bad decisions happen while sitting behind a computer so she tries to put herself "outside" – amidst the issues she's tackling – whenever possible. Originally from the Metro Detroit area, Sarah is now living in West Village with her husband Nate, Blue-dog and a new little on the way!
Over the past 10 years, she has had a dynamic career as a design strategist, product manager, UX/UI designer, business consultant, communications manager and visual designer for local, national and multinational companies. Her interests these days focus on the great outdoors, urban recreation, civic engagement, tactical urbanism, and women's issues. She is the founder of MOR & Co. and Sunrise Club Detroit.
Sarah works for people - not for design/tech/brands/etc - for the person on the other side of what we create. She thrives at the intersection of community, design and business strategy - helping businesses figure out what to make/do next, why it's important to people and how to communicate that. She has a knack for digesting complex challenges with fresh eyes and is unafraid of getting her hands dirty and knees scraped in the name of exploration. Sarah loves digging between the lines for elusive-yet-meaningful patterns and is an avid planner and natural strategist in both the workplace and her life outside of it – constantly working towards definitions of ideal futures that can become "north stars" for aligning efforts.
Professional linkedin | facebook | sarah@exploremor.co
MOR & Co. website | facebook | instagram
Sunrise Club Detroit facebook | instagram
WomenOutside Detroit facebook group
Local partners
There's healthy. There's tasty. Then there's healthy and tasty. At KIND, we believe you deserve both—we call it our brAND philosophy. That's why you'll find all of our snacks are pretty much the nirvana of healthful tastiness. What began with just 8 bar varieties in 2004 has grown to over 22 bars and 6 Healthy Grains snackable clusters, and a multitude of new recipes being perfected and refined to our standards in the KIND kitchen.
Huge is a full service digital agency headquartered in Brooklyn with offices worldwide. We transform brands and build businesses. Huge opened an office in Detroit in late 2015 to provide digital design, business strategy, technology, and marketing services to companies operating in the Midwest United States and around the world. The office is part of a family of Huge offices in the US, Europe, Latin America and Asia.
Location
Hosted at Red Bull Radio
1325 Broadway
Detroit, Michigan 48826
When December 15, 2017
8:30am - 10:00am