Leila Johnston AKA. Digital curator @ Site Gallery
July 28, 8:30am - 10:00am UTC. Hosted at Jaywing
part of a series on Equality
About the speaker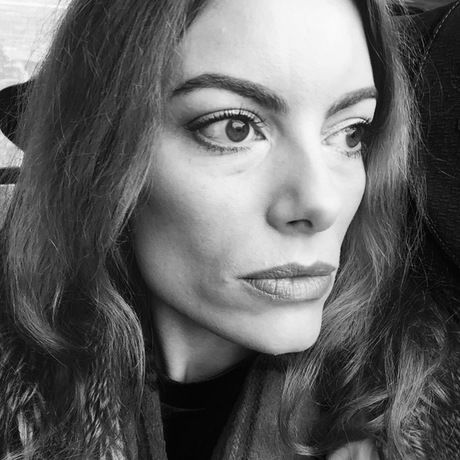 Leila Johnston is a writer and artist working with speculative science, digital and humour. Her digital/performance work has been shown at The Lowry, The British Science Festival and the Brighton Digital Festival and she has created live 'geek cabaret' shows at art spaces and basement bars around the country since 2011. In 2013, she founded the magazine and live event series about dark and playful ideas in science and tech – Hack Circus – which ran for 12 quarterly issues. Leila was the inaugral digital creative in residence at Rambert Dance Oct 2015 - Feb 2016 (beautiful!). She is currently Digital Curator at Sheffield's Site Gallery.
In addition to journalism and digital arts commentary, Leila has authored several books, including the fantasy gamebook Enemy of Chaos.
Leila will be putting her spin on equality for #CMequality this July.
'I am Leila Johnston. I'm an artist and writer, among other things. I currently work at Sheffield's Site Gallery as their first Digital Curator (from January 2017). For a summary of my recent artistic practice, see my artist CV link
I'm interested in putting people, tech and science out of context to highlight, and hopefully overcome, damaging assumptions and biases about what should be done, and who should be the one to do it.
I was the first digital artist-in-residence at leading contemporary dance company Rambert link, October 2015-February 2016. I've written a small book about it, calling for a rethink of digital culture link, along with other media from the residency link. It's reviewed here, by Furtherfield link.
From 2013-2017, I ran a regular experimental live show, podcast link and magazine called Hack Circus link which allowed me to explore ideas around speculative science, subversive tech, psychology etc with others, in a playful and unique way. This episode of BBC Click from March 2015 explains Hack Circus very well link. The podcast has its own website, here link.
I have done several residencies [link])http://finalbullet.com/portfolio/), including Site Gallery in Sheffield Link (The Happenstance Project, 2012 link) Lighthouse in Brighton link, and the theatre and photography museums, in Helsinki link. I was selected for a development programme at Future Everything in Manchester in 2015, and picked link for Collusion's AI Lab in Cambridge, in 2017 link.
My exploration of life extension was commissioned for the Brighton Digital Festival and British Science Festival in 2015 link. I was 'In Conversation With' Richard Dawkins, on stage at the Lowry theatre in Manchester the same year.
I also write books link and humour link, and articles for people like WIRED UK, New Scientist, and Creative Review. I'm one of the Huffington Post bloggers link.
I give talks link on everything from digital culture to creativity in the James Cameron Terminator films link. I've spoken at two TEDx events, New Scientist Live, The Royal Institution, The Royal Academy of Arts, and loads of other places.
I have a First Class Honours degree in the History of Art from the University of York (2003), and an MPhil from the University of Cambridge in critical theory ('Criticism & Culture', English Faculty, 2006). Here's my LinkedIn link.
Home is Sheffield, but I travel a lot and I'm always looking for people to connect with for my various projects. So, if any of that sounds interesting, please get in touch: leila@finalbullet.com. '
Local partners
Location
Hosted at Jaywing
Albert Works, 71 Sidney Street
Sheffield, England S1 4RG
When July 28, 2017
8:30am - 10:00am