Rosemary Ugboajah
April 26, 8:30am - 10:00am CDT. Hosted at Parkway Theater
part of a series on Inclusive
About the speaker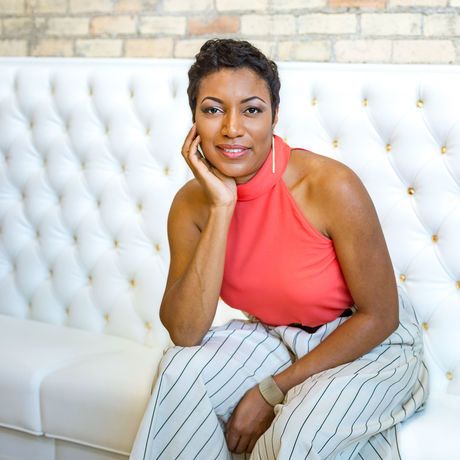 Rosemary Ugboajah is the founder and president of Neka Creative, a brand development agency committed to bringing the power of inclusion to organizations through their proprietary process, Inclusivity Marketing™.
Most recently, she has led several strategic and creative projects building inclusive brands for clients such as: Merwin LTC Pharmacy, Penumbra Theatre, Swanson Flo, The Commons and branding the workforce system for the state of Minnesota. A testament to her zeal for excellence, her agency has won multiple communication and design awards, including ten Graphic Design USA awards.
Rosemary studied art and design at West Kensington College of Arts in London and has a Bachelor of Arts in Advertising from the University of Minnesota.
Rosemary currently serves on the board of Art Buddies, is a co-founder of ArtWest, and volunteers for a number of community organizations that focus on equity and inclusion strategies.
Local partners
Additional details
What is the event like? CreativeMornings is about community and inspiration. Come for both! Registration will begin at 8:30am, and we'll have coffee and breakfast ready for you. Coffee time is great for meeting the other CreativeMornings attendees. The talk will start at 9 followed by Q&A. We like giving high-fives.
This Month's Theme: Inclusive This month's theme is Inclusive, chosen by our Grand Rapids chapter, illustrated by Libby VanderPloeg, and presented globally by WordPress.com.
Parking? There is ample street parking in the neighboorhood. There is also a major bus line that stops nearby.
Questions? Please let us know if you have other questions about the event: minneapolis [at] creativemornings.com
Location
Hosted at Parkway Theater
4814 Chicago Ave
Minneapolis, Minnesota 55417
When April 26, 2019
8:30am - 10:00am