Enjoli Moon - Roots
January 17, 8:30am - 10:00am EST. Hosted at Institute for Contemporary Art at Virginia Commonwealth University
part of a series on Roots
About the speaker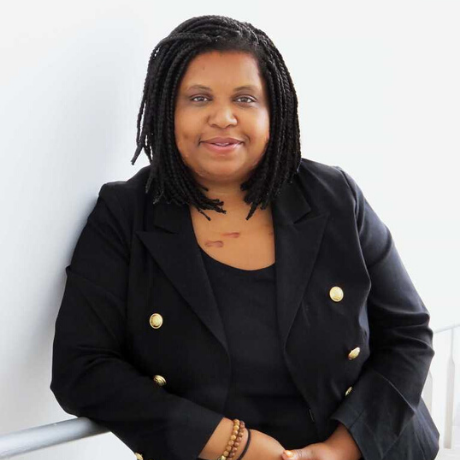 Enjoli Moon is the founder and creative director of the Afrikana Independent Film Festival, a festival dedicated to showcasing the cinematic works of people of color from around the world - they place a special focus of the global Black narrative.
She is also the Assistant Curator of Film & Special Programs at the Institute for Contemporary Art at VCU where she is dedicated to using film as a catalyst for conversation and authentic connection. Through Afrikana and the ICA she looks forward to helping grow the footprint of Black indie cinema in Richmond and making the city a premier platform for elevating, celebrating, and further validating stories of the marginalized and underrepresented.
Outside of film, Enjoli serves on the Board of Directors for Oakwood Arts/P35 and 1708 Gallery, as well as the advisory board for the School of African American Studies at VCU. She is a member of the Public Awareness Committee at The Valentine and serves as chair of the Richmond Region Tourism BLK RVA initiative.
Enjoli is the recipient of Style Weekly's 2017 40 Under 40 and was named a 2018 Women in the Arts by the same organization. Enjoli is a Richmond native and studied sociology at Virginia Commonwealth University and when she's not out scouting for the next dope film, you'll find her indulging in RVA's best eateries or its theater scene with her son, Jonah, an aspiring artist himself.
Local partners
Additional details
CreativeMornings/Richmond gives our city's most amazing people a space to gather each month to get inspired, support each other, forge relationships and collaborate. Whether you are a maker, mover and shaker, or just need a little inspirational boost - this is a place for you because we are firm believers that #RichmondIsCreative.
Thanks to the support of our beautiful venues and partners, our events are free of charge - you just have to register ahead of time to reserve your spot.
Location