About the speaker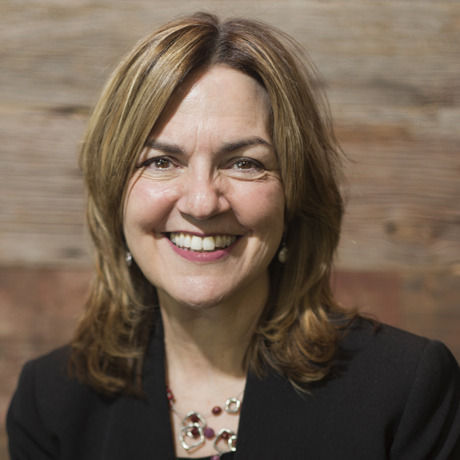 Ronnie Polaneczky has been an award-winning columnist for The Philadelphia Daily News since 1999, offering a front-steps perspective on every aspect of city life, from the sublime to the surreal. In her past life, she was the editor-in-chief of Atlantic City Magazine, associate editor at Philadelphia Magazine and a fulltime freelancer published in MarieClaire, Men's Health, Good Housekeeping, Redbook, Reader's Digest and others.
All of which means that Ronnie has been listening to people and telling their stories for more than 30 years. She thought that meant she was a good and empathic listener – until she had an epiphany during a conversation with someone who was furious about a story she'd written. In that moment, Ronnie deliberately shifted the way she listened to the person and was astounded by how it transformed the conversation.
She began researching the act of listening, wanting to learn why it's so hard for us to listen deeply, even to those we care about, with empathy and patience and without ego or judgment. As she has put into practice what she has learned, not only has she become a better journalist, she has also become a better wife, mother, friend and colleague.
Ronnie's research led her to launch "The He(art) of Listening," a grass-roots project in which she takes two chairs into various neighborhoods and invites passersby to sit down and to be listened to – with compassion, without judgment and with a full heart.
A warm, funny and gracious public speaker, Ronnie now shares her insights with business leaders, parent and women's groups, neighborhood leaders and others yearning to transform the culture of their own families, workplaces and communities.
Ronnie lives with her husband, Noel, in Philadelphia. Their daughter, Addie, is a college student.
You can contact Ronnie at ronnielistens@gmail.com and @RonniePhilly.
Favorite quotes from this talk See all
"

The best listening – the kind that changes us and other people – happens when we suspend our beliefs about what's right so that we can actually hear the stuff that being right keeps us from hearing. — Ronnie Polaneczky
"

The best listening happens when we suspend our right to be right. — Ronnie Polaneczky
"

Listening – real, deliberate listening – is the bedrock of empathy. — Ronnie Polaneczky
"

Deliberate, empathic, wonderful listening doesn't just change the person that is listened to; it changes the listener. — Ronnie Polaneczky
"

When we can speak out loud, without interruption or judgement, it's like you get to hear your own heart. — Ronnie Polaneczky
Photos from this talk See all
navigateleft
navigateright
106

Lovely Attendees








see everyone