Roger Humphries
January 31, 8:30am - 10:00am EST. Hosted at City Theatre
part of a series on Roots
About the speaker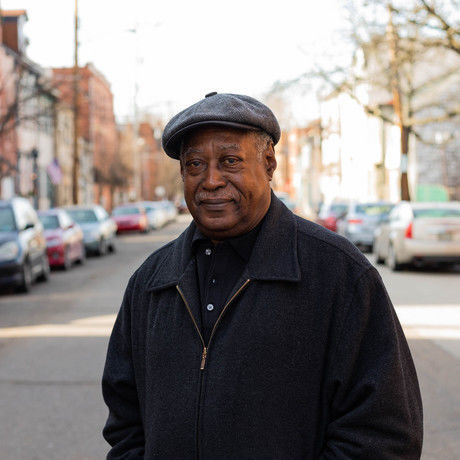 Roger Humphries is a legendary jazz drummer and life-long Northside resident. Humphries began playing at the age of four, turned professional by fourteen, and led his own group at Carnegie Music Hall when just sixteen. He was encouraged by his older brothers Lawrence Jr. and Norman, who were musicians at that time, and inspired by the vibrant jazz scene in Pittsburgh's Hill District, regularly playing at the Hurricane, Crawford Grill, and other local jazz clubs.
Since then, he has gone on to play at some of the most renown jazz venues around the world. He has provided the rhythmic beat for such jazz legends as Stanley Turrentine, Shirley Scott, Ray Charles, Horace Silver, and Dizzy Gillespie, to name a few. Now, he's made it his mission to spread the healing powers of jazz to the younger generation of enthusiasts, continuing to amplify Pittsburgh's prodigious role in the history of jazz music as a teaching artist, founder of RH Factor, and indefatigable performer at jazz venues across the city.
Local partners
Described by The New York Times as "Pittsburgh's most innovative theater company," City Theatre specializes in new play development. They are the largest theatre in Pittsburgh dedicated to a full season of all new work, commissioning and producing plays by writers at the forefront of the industry, including Daniel Beaty, Jessica Dickey, Christopher Durang, Michael Hollinger, Willy Holtzman, Tarell McCraney, and Theresa Rebeck. Take a seat at City this season for cutting-edge, new theatre, bold by design.
1Hood Media is a collective of socially conscious artists and activists who utilize art as a means of raising awareness about social justice matters affecting people around the world.
New Sun Rising (NSR) designs and implements programs that create economic opportunity, solve social challenges, and strengthen the vibrancy of place. As a nonprofit 501©(3) charitable organization, we serve as an educator, resource provider, connector, and activator of neighborhood-scale innovation. Our focus is on underserved communities and how regenerative growth strategies can be utilized for equitable development.
Location
Hosted at City Theatre
1300 Bingham Street
Pittsburgh, Pennsylvania United States 15203
When January 31, 2020
8:30am - 10:00am