sf
What are FieldTrips?
FieldTrips are meetups to interact, learn and collaborate in an effort to level-up your creative life.
We're limiting these events to only 25 people, they're like an intimate dinner party. Your absence will be felt so please make sure that you can definitely attend if you sign up. Also, we're in the prototyping phase, so come with an open mind and be prepared for anything.
Thanks for participating! We're lucky to have you.
Risograph Workshop with Adobe Design
February 28, 4:30pm - 6:00pm PST. Hosted at Minnesota Street Project
About this FieldTrip
Come and hang out with Adobe creatives at the Minnesota Street Project studio in San Francisco! Risograph printers are like a cross between a photocopier and screen print. We will show you how to turn your artwork into riso prints. Like screen printing, you can use different inks to layer colors on one at a time. You will be given time to create 2-color printed postcards.
In this workshop, you will create a set of 4 x 6 inch postcards that you can share with your friends and family, or trade with the others in the workshop for a fun set. You may bring your prepared artwork either digitally or hardcopy, or create it on the spot using various patterns & shapes that we will supply, or draw freehand on the spot .
Keep in mind that you will be creating artworks in 2-color combination from our ink collection. Similar to screen printing, each of the two colors will need to be separated into a different layer or file. Since we will print each color separately, be aware that there are possibilities that you will run into issues like registration and alignment, so we suggest that you create artworks require less tight registration or small details, or embrace the beauty of mis-registration.
There are 3 approaches to this workshop:
1. Create layers live. We will provide tools, like brushes, ink, markers, and pre-printed patterns for you to create artwork live in the workshop.

2. You can bring in your own physical print outs. The prints should be in black and white or grayscale. The maximum image size to bring in is 8.5x11, although pre-sized content to the 4x6 postcard size would work best.

3. Upload your digital artwork in a PSD format to a shared folder at https://www.dropbox.com/sh/ty19ny0raf976p7/AABf23POd4rKRo3i7LX98Q2ta?dl=0
Here are some guidelines for the file:
1. The paper is pre-cut in 4 x 6 in, the standard postcard size, so no cutting is required in this workshop.

2. Separate your artwork into 2 layers, 1 layer for each color.

3. Images should be in grayscale or black and white. Before you print the layers, turn them into grayscale because the riso machine can only recognize grayscale.

4. If using a PSD file, you can use our template provided here.
–
View all upcoming FieldTrips
We're excited to introduce FieldTrips in partnership with Adobe. Submit an idea to host your own FieldTrip here.
About the speaker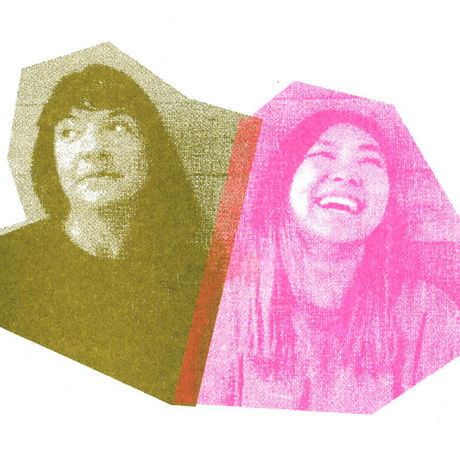 About Sonja
Sonja is a designer, letterer and novice type designer, yogini, gardener, and gf baker. Sonja studied Studio Art at Simmons College, Graphic Design at California College of the Arts, and Type Design at Cooper Union. She currently leads the Brand Design team and the Icon Design team at Adobe, these are the design teams that create the product logos and workflow icons that appear within every Adobe product. Outside of Adobe, Sonja creates branding and signage for food and nonprofits, teaches Typography at CCA in the Fall semesters, and speaks about designing brand systems at conferences like SXSW, Adobe Creative Jams, YouTube Design Talks, and Kansas City Design Week. Sonja loves to collaborate on projects large and small, and is happiest when making things.
About Emma
I am a visual designer, a design thinker, and a creative outlet who enjoys working with friends and people who are passionate about what they do. In 2016, I attended the Maryland Institute of Art where I received my second master degree. My passion for visual communication started at a very young age, when my parents who are graphic designers as well encouraged my creativity. Growing up, Constructivism was a true inspiration for me as my hometown was on the border of China and Russia which still influences my work. Currently, I am focused on branding, product illustration, motion graphics, editorial design, typography and UI&UX design.
Organizer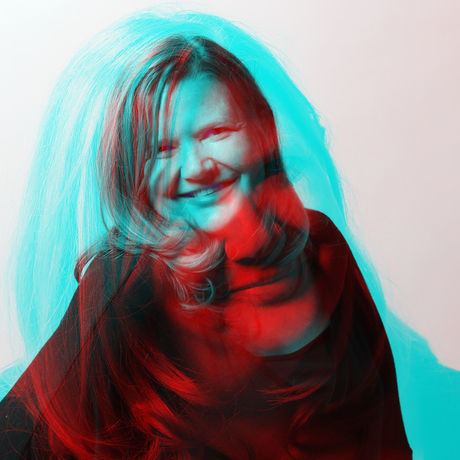 Jennifer Cohan
Location
Hosted at Minnesota Street Project
1275 Minnesota St
San Francisco, California United States 94107
When February 28, 2019
4:30pm - 6:00pm