Once I have decided, I never hesi, you can not !
About the speaker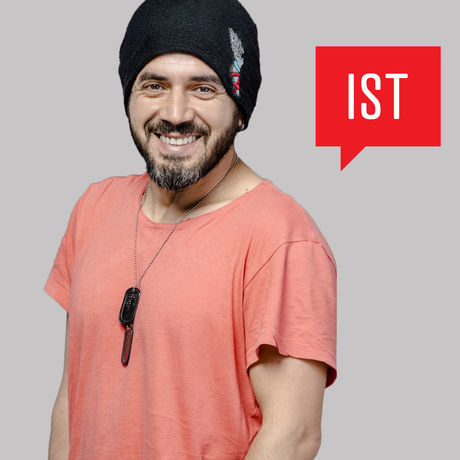 Cengiz Koçak bir "Base Jumper" (Gökdelen, köprü, anten ve uçurum gibi yüksek yerlerden tek paraşütle, serbest atlayış yapan kişi). Hayatını yükseklerden atlamaya adamış. Yedi yaşında ilk defa paraşüt ile tanıştıktan sonra karar vermiş paraşütçü olmaya, olmuş da. On dört yıl süren Silahlı Kuvvetler macerası boyunca Irak'ta, Makedonya'da ve Afganistan'da bulunmuş, Komando Tim Komutanlığı, Paraşüt Eğitmenliği yapmış. 1997 yılında Türk Silahlı Kuvvetleri Paraşüt Milli Takımı'ndan çağrılmış. 2011 yılında ise Kemaliye'deki Karanlık kanyona yaptığı atlayışla Base Jump'a başlamış. Birçok ilke imza atmış; Turkiye'nin ilk Gyrocopter atlayışı, Dünyanın ilk camii minare atlayışı, Dünyanın ilk obruk atlayışI Cengiz Koçak'ın başarılarından sadece birkaç tanesi.
Base Jumping dünyanın en tehlikeli sporlarından biri olarak kabul ediliyor, yılda ortalama 20 kişi bu sporu yaparken ölüyor. Türkiye'nin yedi Base Jumper'ından biri olan Cengiz Koçak'a göre ancak riskleri yönetebilen bu sporu yapabilir. Atlamaya karar verdiği anda başlayan korku, ona riskleri yönetebilme yetisini kazandırıyor.
//
Cengiz Koçak is a "Base Jumper" (parachuter or wingsuit flyer from a fixed structure or cliff). He dedicated his life to jumping from high places. After seeing a parachute for the first time when he was seven, he decided to be a parachute jumper and he did become one. During his fourteen years long military career, he stayed in Iraq, Macedonia and Afghanistan, he took the role of commanding officer and he gave parachute training to soldiers. He got invited to Turkish Armed Forces National Parachute Team in 1997. His Base Jumping career has started with his first jump in Kemaliye, in 2011. He has many success during his career : First Gyrocopter jump in Turkey, first Minaret jump in the world, first pitch jump in the world and many more.
Base Jumping is said to be one of the most dangerous extreme sports, about 20 people die in a year while Base Jumping. Being one of the seven Turkish Base Jumpers, Cengiz Koçak believes that you can do this only if you can manage the risk. His fear starts when he decides to go through with the jump and he uses this fear to manage these risks.
On the last friday of April, Cengiz Koçak will be talking about these risk he has been taking for a really long time.
Favorite quotes from this talk
No quotes yet. Sign in to tag a quote!
Photos from this talk See all
navigateleft
navigateright
32

Lovely Attendees








see everyone