Ricardo Mondragon
October 25, 8:30am - 10:00am CDT. Hosted at Museum of Contemporary Art
part of a series on Flow
About the speaker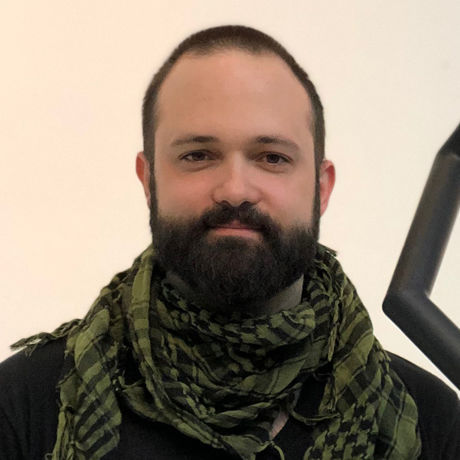 Ricardo Mondragon is a Mexican artist and music composer born and raised in Mexico City (1984). Ricardo graduated with a Post-Baccalaureate of Arts in Music Composition at Columbia College Chicago.
Topics of his work include harmony, frequency, waveforms, vibrations, modulations, particles, color, and light. Ricardo's work finds harmonies and materializes them, making the invisible, visible through sculptures, paintings, and installations.
Each work is an exact representation of harmonies, musical chords, intervals, and waveforms. When waves travel through space they create beautiful patterns that flow and resonate in our universe. With the help of different materials, these waveforms can take form and be perceived as a snapshot of time, unveiling new sensorial experiences that usually go unnoticed.
Ricardo currently resides in Chicago, Illinois.
Local partners
Open Water is bottled water with a green conscience. That's right: 16 ounces of purified water in 100% recyclable aluminum bottles. Aluminum is recycled more than twice as often as plastic and is also infinitely recyclable. Reusable bottles are always the best, but when you're away from the tap, think beyond plastic. Follow them on Twitter @drinkopenwater
Dark Matter Coffee adheres to a philosophy where quality coffees are sourced based on traceability, innovation and social responsibility. In a world driven by technology and science, they are the gravitational resistance rooted in skill and philosophy. They are an innovative culinary family fueled by community and passion for delivering the most intellectually honest coffee you will experience. Follow them on Instagram @darkmattercoffee
Founded by Creative Producer, Edwin R. Ruiz, Mondo Machine is a film and digital media hub for Chicago artists, filmmakers, writers, organizations and patrons of the arts to facilitate work that resonates with audiences worldwide. We specialize in narrative storytelling, documentary, live performance archives, and innovative event experiences. Follow them on Twitter @MondoMachine
Additional details
Accessibility Information Museum entrance and the theatre space are wheelchair-accessible. All-gender restrooms are available on the 2nd level of the museum in the "Commons".
Additional Information Attendees at our October event will be welcome to stay in the museum and enjoy the galleries after the event. For those that have to rush off to work, we'll extend guest passes so they can come by after work or at another time to enjoy the MCA.
Location
Hosted at Museum of Contemporary Art
220 E Chicago Ave
Chicago, Illinois United States 60611
When October 25, 2019
8:30am - 10:00am