About the speaker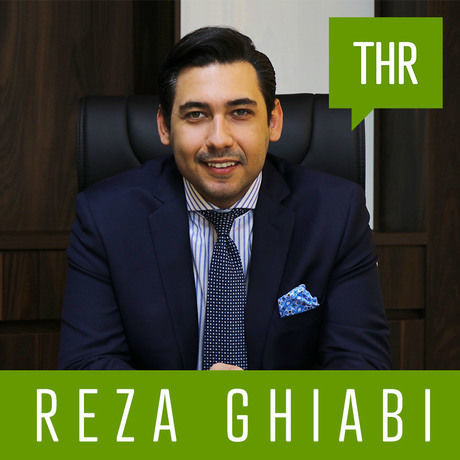 درباره‌ی سخنران
سخنران این ماه شما در
صبح خلاق تهران
آقای رضا غیابی است.
او برای خودش لقب "فرصت‌آفرین" را انتخاب کرده؛ لقبی که با توجه به فعالیت‌های گسترده او در شناساندن فرصت‌های متعدد رشد به افراد و سازمان‌ها، شایسته می‌نماید.
رویداد صبح خلاق این ماه، شاهد سخنرانی شخصی است که خود برگزارکننده رویدادی جهانی در تهران است و عمده شهرتش به برگزاری این رویداد برمی‌گردد. بله! تداکس تهران!
رضا غیابى یک استراتژیست است و کسى است که اگر بخواهیم به رزومه فعالیت‌های او در ایران بپردازیم به لیست بلند بالایی از همکاری با موسسات و برندهای خصوصی مشهور ایران تا سازمان‌های دولتی و وزارت‌خانه‌ها می‌رسیم.
اما جدای از رزومه فعالیتی، این ماه پای صحبت‌های شخصی خواهیم نشست که در بین افرادی که او را می‌شناسند به داشتن مهارت رهبرى و دید فلسفى نسبت به کسب و کار و البته فن‌بیان بالا مشهور است.
رضا غیابی تشویش و نگرانی و اضطراب را مطمئناً بسیار دیده و از تجربه‌های خود برای شما خواهد گفت.

This month's Creative Mornings Tehran speaker is none other than Reza Ghiabi. He describes himself as an "opportunity maker"; a title that given his large spectrem of activity in the realm of introducing many opportunities to people and organizations, fits him well. In this month's event we'll be witnessing a personal speech from someone who's an organizer of a global event in Tehran as well and a considerable part of his recognizability goes back to this event. Yes, we're indeed talking about TEDxTehran! Reza Ghiabi is a strategist and someone who if we wanted to build a resume of his activity in Iran, we would come up with a long list of collaborations with well-known Iranian organizations and brands, governmental organizations and ministries. But apart from an impressive resume, this month we'll be hearing a speech from someone who is known for his leadership skills and a philosophical point of view of business and high speaking ability. Reza Ghiabi is no stranger to Anxiety, and he's going to share with you some of his experiences and biggest lessons.
Favorite quotes from this talk
No quotes yet. Sign in to tag a quote!
Photos from this talk See all
navigateleft
navigateright
284

Lovely Attendees







see everyone