Reto Engler from Dr.Gab's
July 20, 8:30am - 10:00am CEST. Hosted at ImpactHub Lausanne
part of a series on Intention
About the speaker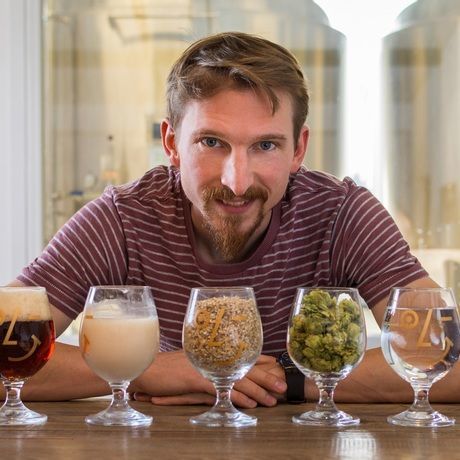 Reto Engler is the Cofounder and Operations Manager at Docteur Gab's Brewery. As a Lausanne local, he graduated from EPFL in 2009 as an environmental engineer and is now married with two children (1 and 3 years old).
In 2001, Docteur Gab's started as a hobby between Reto, Gabriel Hasler, and David Paraskevopoulos in Jouxtens-Mézery. In 2004, this hobby quickly evolved into a passion next to their studies in Epalinges. As of 2010, the three founders have worked full-time for the brewery. In 2012, they took a professional decision to move to Savigny, becoming a renowned regional player in the craft beer industry. Most recently, earlier this Summer 2018, the team took an even bigger step moving to Puidoux and tripling capacity with the intention to become a national player in the craft beer industry.
Additional details
At CreativeMornings Lausanne, Reto will share how to define intentions and how to make these intentions happen, through the lens of his Dr. Gab's experience. We will get to see how this company evolved in several stages, with each stage being guided by a specific logic and intention.
Location
Hosted at ImpactHub Lausanne
Rue du Jura 11
Lausanne, Vaud 1004
When July 20, 2018
8:30am - 10:00am