nyc
What are FieldTrips?
FieldTrips are meetups to interact, learn and collaborate in an effort to level-up your creative life.
We're limiting these events to only 25 people, they're like an intimate dinner party. Your absence will be felt so please make sure that you can definitely attend if you sign up. Also, we're in the prototyping phase, so come with an open mind and be prepared for anything.
Thanks for participating! We're lucky to have you.
Reframing Failure with LEGO Serious Play
May 1, 7:00pm - 9:00pm EDT. Hosted at Montague Court Building
About this FieldTrip
In this workshop we'll apply the LEGO Serious Play method to the Failure Reframe exercise outlined in "Designing Your Life" by Bill Burnett and Dave Evans. We'll explore screw ups, weaknesses, growth opportunities and insights using LEGO bricks. This is a hands-on, immersive experience where everyone builds, shares and reflects.
About your Facilitators:
Heidi Brant is a certified LEGO® Serious Play® Method workshop designer and facilitator and a human being familiar with failure.
Dave Derby has spent over 15 years creating and designing innovative digital solutions for companies across numerous industries.
–
View all upcoming FieldTrips or submit an idea to host your own.
Organizer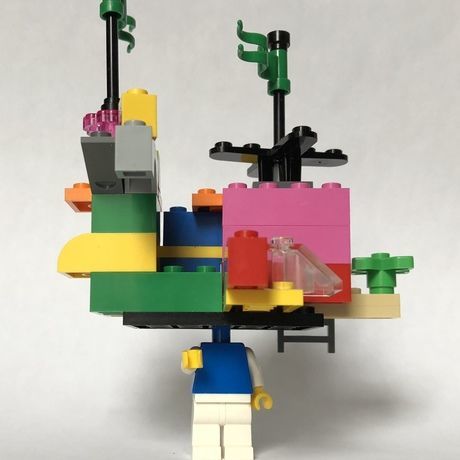 Heidi Brant
Location
Hosted at Montague Court Building
16 Court Street, Suite 711, Room #2
Brooklyn, New York United States 11241
When May 1, 2019
7:00pm - 9:00pm