nyc
What are FieldTrips?
FieldTrips are meetups to interact, learn and collaborate in an effort to level-up your creative life.
We're limiting these events to only 25 people, they're like an intimate dinner party. Your absence will be felt so please make sure that you can definitely attend if you sign up. Also, we're in the prototyping phase, so come with an open mind and be prepared for anything.
Thanks for participating! We're lucky to have you.
Reduce Pain, Relieve Stress and Improve Posture
May 2, 12:00pm - 1:30pm EDT. Hosted at Merge New York
About this FieldTrip
"Take care of your body. It's the only place you have to live"- Jim Rohn
This lunchtime FieldTrip is for the freelancer or office worker that spends a majority of their time at a desk in front of a computer. Pain, stress and fatigue due to working in an office setting are NOT something you have to live with on a daily basis.
This workshop will offer:
-Yoga based movements and stretches that you can do at work to relieve back, shoulder and neck pain, and how to do them correctly.
-A 10 minute stretching and strengthening "before work routine" to enhance postural support and awareness.
-Breathing exercises that can be done at work to combat "screen apnea" or the cessation of is the temporary cessation of breath or shallow breathing while sitting in front of a screen.
-An introduction to mindfulness practices.
-A guided meditation for all levels (including those who have never meditated before).
You do not need to wear yoga or workout clothes (you won't sweat!), but comfortable clothing that you can move in is highly suggested.
–
View all upcoming FieldTrips or submit an idea to host your own.
Local partners
Merge New York is New York's first Self Discovery Studio. Conveniently located in Soho off Canal Street, this 1200 square foot loft space offers innovative and curated group fitness, wellness and mindfulness classes. Classes range from Yoga, Pilates, HIIT and Meditation. This inclusive space caters to any and every person looking to have fun and move their bodies.
Organizer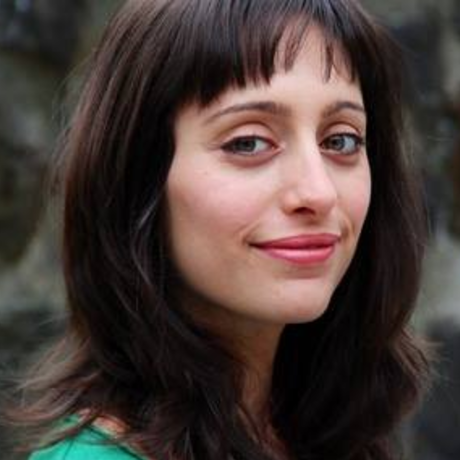 Jodi Epstein
Location
Hosted at Merge New York
128 Lafayette Street Suite 202
New York, New York United States 10013
When May 2, 2019
12:00pm - 1:30pm