Virtual
What are Virtual FieldTrips?
FieldTrips are meetups to interact, learn and collaborate in an effort to level-up your creative life. Built on top of our 20,000 monthly attendees at CreativeMornings talks, FieldTrips are community-organized events built on the spirit of generosity that has powered CreativeMornings events for the past 10 years.
Thanks for participating! We're lucky to have you.
Reading Baldwin Now!
– Hosted at FieldTrips on Zoom
About this FieldTrip
We are at an unprecedented national moment with respect to issues of racial injustice. So many people are engaging in difficult and challenging conversations about race, some have been having this conversation their whole lives and others may be confronting this for the first time.
James Baldwin, was a powerful, prescient author who through his powerful work of nonfiction gave us the language and the blueprint to understand and dismantle America's racial quagmire.
In this Fieldtrip, we will be exploring themes in several James Baldwin nonfiction essays, that will expand participants' understanding of these racial issues and this particular national moment. We will be assigned several essays to read prior to the Fieldtrip, we ask participants to do the reading as it would lead to much richer conversation and engagement. Participants will leave with a reading list to continue their exploration of Baldwin's fiction and nonfiction.
About your Host
I discovered James Baldwin when I was in my early 20s and became obsessed with his prose and power. I am the founder of BusayoNYC, an apparel and textile company, lawyer, podcast host, boxer. I host a salon series on James Baldwin and am really excited to share this powerful work with the CreativeMornings community. You can see more of my work and listen to my podcast at www.busayonyc.com.
Organizer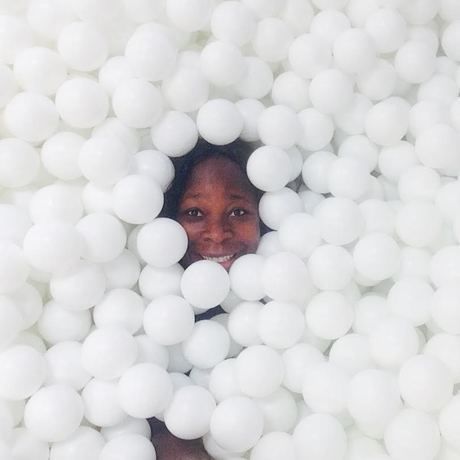 Busayo Olupona
Location
Hosted at FieldTrips on Zoom
Zoom
Brooklyn, NY United States
When
–