Randal Jacobs on Risk
April 15, 8:30am - 10:00am EDT. Hosted at BUILD Institute
part of a series on Risk
About the speaker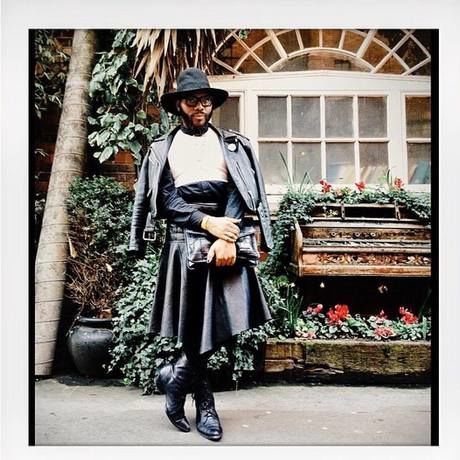 Randal was born in the Jim Crow South, studied business at Morehouse College, and graduated from American Intercontinental University in London.
Jacobs lived in Milan worked as a journalist for FashionWindows.com where he reviewed runway shows in Paris, New York City and London.
Randal also spent 8 years in New York City working in advertising and styling department for Ralph Lauren. He also worked at GQ magazine as assistant to the creative director.
Currently residing in Detroit, Sir Jacobs is a board member of the Michigan Garment Industry Council and owner of Savvy Gents Haberdashery. He is currently collaborating with performance artists creating projects that involve contemporary dance, burlesque and kabuki Theatre. His life's work consists of being a historical storyteller of glamour, fashion, style and art through the lens and voice of Melanin Efficient cultures around the World.
Additional details
From the Speaker:
"I use to believe risks had to be something very big. I remember in my 20's moving to Milan from London with only 60£ in my purse. My then Roomate took me to the airport to send me off and we both sat there and cried when my bags were too large and I had to pay 30£ for my oversize luggage. I moved to Milan for an interview for an internship but I knew it was worth the risk and whatever I needed to find wasn't in the job but in this country where I needed to be.
A lot of times we don't listen to that voice of assurance that always knows what is right for us. As children we didn't ask questions, we just explored, but as adults we carry these barriers and questions when we are told to go and do something.
It's in the whispers and night visions that we hear our truth….
But now in my 30's, I take different risks. I moved back to this country over 10 years ago as Katrina was happening. I remember being in a taxi coming from JFK Driving to my new gentrified Fort Greene neighborhood and I heard Kanye West voice on the radio saying "George Bush Don't care about Black People". Those words are why I unconsciously needed to leave America in the first place and I come "home" to exactly what I feared the most; institutionalized and environmental racism.
Now my risks are a lot more simple. Just walking the streets being Black and queer is a risk. I am what some deem as a social gender non-conformist. I am what some would consider an outcast because of how I adorn myself. This man once told me on Woodward one day that "it takes a big set of balls for you to walk around looking like that". I laughed it off but I understand the conversation that I often make people have when I enter a space. I don't dress for others or for the spectacle but I dress out of obligation to be true to myself.
That truth carries over to not just my clothing but to how I maneuver in this world as a frontier risk-taking person. Those "big balls" are what I have to do when I pitch projects to museums or try to persuade a customer to by his first kilt. Those balls are what allows me to wake up In a society not made for me to succeed and yet continue to strive and live my best life in spite of what the media may say who I can be and what I can do…."
Location
Hosted at BUILD Institute
2701 Bagley Ave
Detroit, Michigan United States 48216
When April 15, 2016
8:30am - 10:00am