Punchgut
September 27, 8:00am - 10:00am CDT. Hosted at Drekker Brewhalla
part of a series on Muse
About the speaker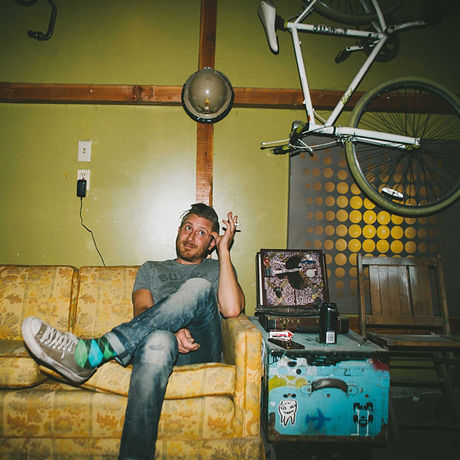 From the time he was a scribble-minded puek, Punchgut's muse has been creativity. Finding any other career direction unimaginable, he's worked exclusively in the field of art and design ever since. He currently continues to feed his muse thru Drekker's beer labels. Art collectors around the world often find his contributions in The Art of Modern Rock, The Art of Electric Frankenstein, Rockin' Down the Highway, and High Times, among a slew of other publications, magazines, and international art shows. He's received mention in the Wall Street Journal and a Punchgut collaboration can be seen on your moms fridge. Does anyone read these things?
It has been said that Punchgut is not a North Dakota artist. Rather, he is an international artist who happens to live in North Dakota. Inspiration for his work comes from stimuli as varied as firecracker packages, 80's video games, depression, fruit snacks and distorted photocopies. Godzilla, Jesus, and gassy pizza have all appeared in some of his well-known works.
From corporate logos to mixed-media found-object pieces, even an avid collector will be hard-pressed to identify his work in a line-up. Some might declare he is best known for his old-fashioned illustration skills with a #2 pencil, while newer works are created with spray paint over elaborately hand-cut stencils, often on ancient barn wood or rustic tin. The only similarity between any of his mediums is just the right amount of ambient creepiness to keep each piece sharp. punchgut.com or IG @punchgut
Additional details
Whether you're a mathematician tinkering with complex equations or a musician pairing discordant notes together, searching for inspiration can often send you in circles. The longer you sit and wait for an epiphany to strike, the harder it gets to make progress.
What if you could get unstuck by turning to your muse?
Your muse comes from the deepest parts of your imagination and guides you to new ideas. It invites you to bring your dreams to life using the raw materials found in your daily life. Beloved artist Frida Kahlo once famously said, "I am my own muse. I am the subject I know best. The subject I want to know better."
The next time you want to draw out your muse, stimulate your imagination in a different context. Leave your desk, take a walk outside, read something different, observe the ordinary, or try your hand at a new recipe.
Chances are your muse will come out to play.
Our Dubai chapter chose this month's exploration of Muse and Shahul Hameed illustrated the theme. Presented around the world by our Global Partner, Mailchimp.
Location
Hosted at Drekker Brewhalla
1666 1st Ave N
Fargo, North Dakota United States 58102
When September 27, 2019
8:00am - 10:00am