nyc
What are FieldTrips?
FieldTrips are meetups to interact, learn and collaborate in an effort to level-up your creative life.
We're limiting these events to only 25 people, they're like an intimate dinner party. Your absence will be felt so please make sure that you can definitely attend if you sign up. Also, we're in the prototyping phase, so come with an open mind and be prepared for anything.
Thanks for participating! We're lucky to have you.
Prototyping with voice technology (hosted by Smart Design)
December 5, 8:30am - 10:15am EST. Hosted at Smart Design
About this FieldTrip
In this workshop, we will guide participants through thinking Voice UI interactions and get hands on experience prototyping with this technology. Voice as a technology affords designers the possibility of creating user experiences that require no screens or physical controllers - elements that have been standard bearers for the digital industry across several decades. By shifting beyond these constraints, voice tech opens new doors to the digital world for many that were excluded in the past. As this nascent technology emerges to be applied in new ways, we as designers should be excited to explore how it can create compelling interactions for a diverse range of people. You will be challenged to look into the situations and needs of people who may have such limitations, and start imagining the gaps in day-to-day experiences that voice UI can fill that are not yet being addressed, from the simplest to the most complex.
John Anderson, Technology Director
With a background in agile startup techniques and a design-minded approach to engineering, John has more than a decade of experience in consulting, product design, software engineering and entrepreneurship, and takes a lead role in shaping the technology discipline at Smart through innovative processes, pilots and experiments.
Smart is a strategic design company that helps people live better and work smarter. Our team has first-hand experience experimenting, piloting and launching voice technology with companies like the BBC and PepsiCo. We've shared our perspective on this topic at forums as diverse as World Interaction Design Day, to Fast Company and Saudi Design Week.
–
View all upcoming FieldTrips
We're excited to introduce FieldTrips in partnership with Adobe. Submit an idea to host your own FieldTrip here.
Local partners
Adobe is the global leader in digital marketing and digital media solutions. Our tools and services allow our customers to create groundbreaking digital content, deploy it across media and devices, measure and optimize it over time, and achieve greater business success. We help our customers make, manage, measure, and monetize their content across every channel and screen.
Organizer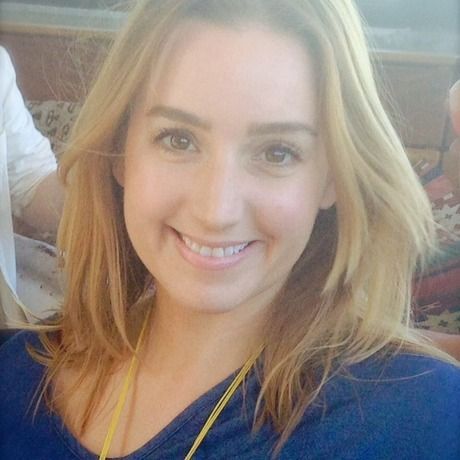 Kim Anderson
Location
Hosted at Smart Design
601 West 26th Street, Level 18
New York, New York United States 10001
When December 5, 2018
8:30am - 10:15am