Promise with Julian Williams
– Hosted at Your Home
part of a series on Promise
About the speaker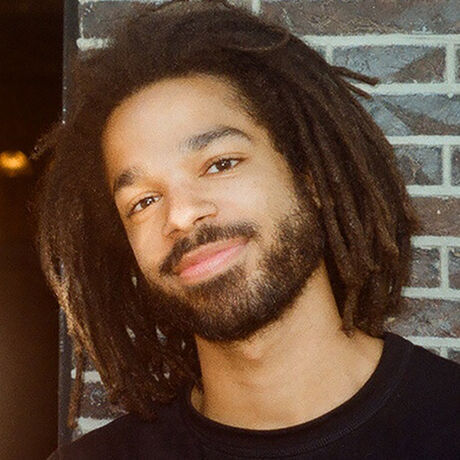 Julian Williams (@joofwoof) is a German-American Graphic Designer and Creative living in Amsterdam, Netherlands. He studied graphic design at the Santa Fe University of Art and Design in the United States, and began his career as a Brand Designer working for Nike. In addition to working at other fashion brands and the New York agency &Walsh, his interest in politics and activism led him to a role as a lead Brand Designer on Joe Biden's successful campaign for 46th President of the United States.
Julian believes that relationships, both visual and emotional, are the backbone of design and the world we live in. In addition to design and art direction, Julian performs as a spoken word poet, as a musician, and is an active part of the European Ballroom Vogue scene.
His greatest dream is to make good work with good people.
Additional details
//////////////////////////////////////////////////////////////////////////////////////////
January's Theme is Promise
A promise is doing something "because I said I would." Promises can come in all shades, depths, and forms: appointments, acts of kindness, creating and quitting habits, agreements, and resolutions. Thanks to life's unpredictability, we make and break them all the time.
But what is the value and impact of being individuals of our word?
In the Albanian culture, the word "Besa" means a code of honor and faithfulness. It exceeds the meaning of merely keeping a promise, thus becoming mythologized in its divinity as a solemn oath.
Promises that are made and kept are exchanges of power.
We invite you to make and keep one promise to yourself and one promise to others this year. When applied towards positive impact, even the smallest fulfilled promises can create meaningful ripples of change.
Our Tirana chapter chose this month's exploration of Promise and the talented Jolin Matraku illustrated the theme.
Location
Hosted at Your Home
Stationsplein 1
Rotterdam, Zuid Holland Netherlands 3013AJ
When
–