nyc
What are FieldTrips?
FieldTrips are meetups to interact, learn and collaborate in an effort to level-up your creative life.
We're limiting these events to only 25 people, they're like an intimate dinner party. Your absence will be felt so please make sure that you can definitely attend if you sign up. Also, we're in the prototyping phase, so come with an open mind and be prepared for anything.
Thanks for participating! We're lucky to have you.
Play With Your Food: Stop Motion with Adobe Creative Resident, Aaron Bernstein
August 16, 6:00pm - 8:00pm EDT. Hosted at Friends Work Here
About this FieldTrip
Roll up your sleeves and pull up a chair! Come explore photography and animation basics through this hands-on workshop that's all about food. We'll begin with a brief history lesson that highlights key art movements that influenced the way we create, in addition to identifying the unsung heroes of the food photography world. From there, we will learn tips and tricks to constructing effective still life photographs before working as a group to bring our set up to life through stop motion animation. In addition to the food props, drinks and snacks will be provided for your consumption.
What to bring
We'll have basic supplies on hand, so there's no need to bring anything special with you. However, be prepared to snap a few basic photos on your phone, or bring your own camera if you wish.
About the FieldTrips Host
Aaron Bernstein is a New York City-based photographer and a current Adobe Creative Resident. Through the residency, he created Hungry Boy, a multi-channel digital outlet that challenges the way we virtually consume through photography and video projects. He seeks to inspire his audience to realize food's potential beyond its basic necessary role. Follow his progress on Instagram.
–
They're back! We're excited to share that FieldTrips are coming back to CreativeMornings/NewYork in partnership with Adobe. You can apply to host a FieldTrip here.
Local partners
Adobe is the global leader in digital marketing and digital media solutions. Our tools and services allow our customers to create groundbreaking digital content, deploy it across media and devices, measure and optimize it over time, and achieve greater business success. We help our customers make, manage, measure, and monetize their content across every channel and screen.
Organizer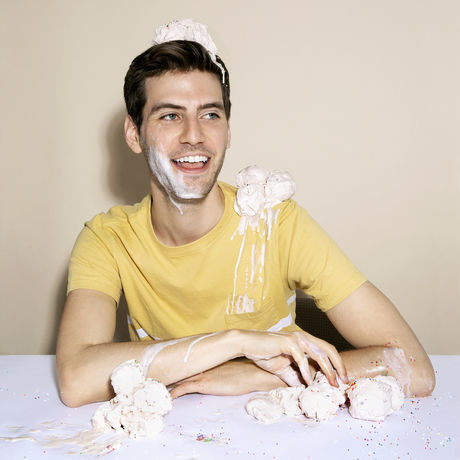 Aaron Bernstein
Location
Hosted at Friends Work Here
47 Bergen St, Floor 3
Brooklyn, New York United States 11201
When August 16, 2018
6:00pm - 8:00pm