nyc
What are FieldTrips?
FieldTrips are meetups to interact, learn and collaborate in an effort to level-up your creative life.
We're limiting these events to only 25 people, they're like an intimate dinner party. Your absence will be felt so please make sure that you can definitely attend if you sign up. Also, we're in the prototyping phase, so come with an open mind and be prepared for anything.
Thanks for participating! We're lucky to have you.
Photo Walk with The Observers
August 15, 6:00pm - 8:00pm EDT. Hosted at Friends Work Here
About this FieldTrip
They're back! We're excited to share that FieldTrips are coming back to CreativeMornings/NewYork in partnership with Adobe. Learn more about how to host a FieldTrip here.
Explore a path along Brooklyn's sprawling waterfront for a conversation of books, photography & portraiture with The Observers.
Paul Jun is a writer and photographer. He is also the head of content for CreativeMornings and previously the community manager for Seth Godin's altMBA program. [ website / instagram ]
Wesley Verhoeve is a photographer and writer whose work has been published by National Geographic Traveller, Wired, Bonobos, and others. He is also the founding curator of the Projected series at the International Center of Photography, and was previously the US curator for WeTransfer. [ website / instagram ]
The Observers is a curious community dedicated to photography and books.
Local partners
Adobe is the global leader in digital marketing and digital media solutions. Our tools and services allow our customers to create groundbreaking digital content, deploy it across media and devices, measure and optimize it over time, and achieve greater business success. We help our customers make, manage, measure, and monetize their content across every channel and screen.
The Observers is a curious community dedicated to photography and books.
Our mission is for all visual storytellers to be inspired by the most compelling work ever created — selected from and curated by the best of us.
Our first offering is an interview series in which notable photographers, curators, and filmmakers speak about the photo books that inspire their work.
Organizer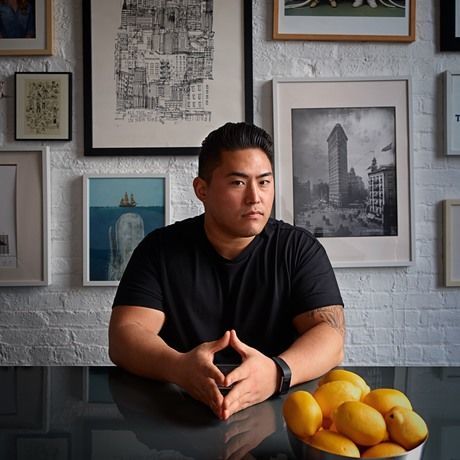 Paul Jun
Location
Hosted at Friends Work Here
47 Bergen St, Floor 3
Brooklyn, New York United States 11201
When August 15, 2018
6:00pm - 8:00pm