How do we fix a broken healthcare system?
About the speaker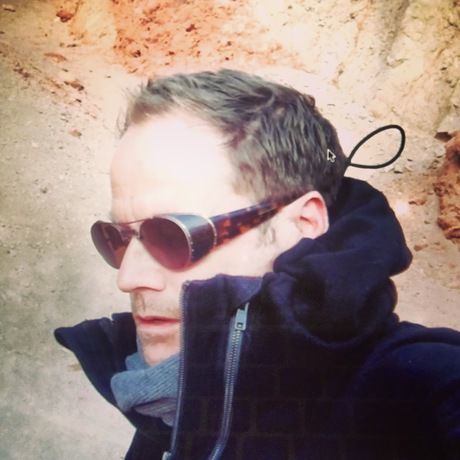 Dr. Peter Lloyd Jones is an award-winning cell and molecular biologist and inventor, whose discoveries have uncovered fundamental mechanisms in embryogenesis and human disease, including breast cancer, lung development and pulmonary hypertension. Jones's work constantly seeks and uncovers new solutions to complex problems in biology, medicine and design via extreme collaborations with diverse individuals from multiple fields, including mathematics, computation, chemical engineering, and industrial, fashion, textile and architectural design.
Peter is currently the first Associate Dean of Emergent Design and Creative Technologies at The Sidney Kimmel Medical College at Thomas Jefferson University (TJU), where in 2013, he became Executive Director of MEDstudio@JEFF; an anti-disciplinary research and education unit which is the first of its' type within a US medical school, and is focused on discovering new and dignified solutions in healthcare using approaches deeply rooted in empathy.
Based in the Department of Emergency Medicine at The Sidney Kimmel Medical College at TJU, the mission of MEDstudio is to identify problems within healthcare, and then to deliver solutions which positively impact staff, patients, the general public, and the environment. At MEDstudio, Peter leads an international core team of polymaths, including Scientists, Journalists, Healthcare Providers, Fashion + Textile Designers, Architects, Visual Artists, Videographers, Interior Designers, Chemists, Mathematicians and Urban Planners, who work collectively to predict and shape the future of medicine.
MEDstudio is a nexus for creative dialogue between individuals working in diverse fields whose core mission is heavily biased to discover novel and dignified solutions to radically improve parts of the healthcare system that broken and are in need of repair. Via workshops, community engagement, lectures and broad collaborations, the unit precipitates new insights that the application of human-centered design within research, practice and education unleashes. MEDstudio acts as a catalyst for human-centered design activities at The Sidney Kimmel Medical College, and with collaborators from street artists to Nobel Prize-winning labs, and with institutions both here and overseas, including The Architectural Association in London and Philadelphia University in this city.
Peter completed his Ph.D. in cellular and genetic pathology at Cambridge University, followed by post-doctoral fellowships at UC Berkeley and the University of Toronto. In 2005, Peter became a tenured Associate Professor of Pathology and Lecturer in Architecture at The University of Pennsylvania, where he established a national cell center for the study of lung disease, and co-founded the Sabin+Jones LabStudio, with architect Jenny E. Sabin, a radical research experiment which paired scientists and architects in lab and studio in order to develop new and reciprocal languages and modes of working in design and science. He is widely published and recognized across multiple disciplines, including more than 200 scientific and design publications, including within Science, Nature Biotech, National Geographic, Wired UK, A+U, 306090, and Metropolis, to name but a few. Awards include multiple grants from the NIH, AHA and DOD, the American Physiology Societies' Filey Prize for Excellence in Pulmonary Medicine, and the 2009 AAAS/NSF Visualization challenge with Sabin, which scored the cover of Science magazine.
In 2010, Sabin and Jones were nominated for MOMA's PS1 Young Architects Program, and in 2015 Jones was nominated for Scientist of the Year at The Philly Geek Awards. In 2016, he not only made his TV acting debut as a master-spy on the Emmy award-winning National Geographic series, "Brain Games", but he will soon be inducted into the National Academy of Inventors. In 2017, "LabStudio: Design Research Between Architecture & Biology" a monograph co-authored by Sabin and Jones, will be published by Taylor and Francis. Today, he is proud to serve on the board and steering committees of DesignPhiladelphia and The Edmund N Bacon Memorial Awards, curated by The Philadelphia Center for Architecture + Design.
MEDstudio@JEFF Team: Peter Lloyd Jones, Linda Davis-Moon, Lee Nentwig, Michael Koerner, Trudy Watt, Michael Francis + Hilary Jay
Check out this Parallax Collaboration video to learn more about Dr. Peter Lloyd Jones: Favorite quotes from this talk See all
"

Design dictates how well we live and die.... and if that is broken, then we must fix it. — Peter Lloyd Jones
"

Embracing difference and otherness – that we believe is not only the key to innovation within healthcare; it's also something that art and design brings to the table to improve and perhaps even fix medicine. — Peter Lloyd Jones
"

How long before a doctor interrupts you after they first meet you? 10 minutes? No, it's 23 seconds. — Peter Lloyd Jones
"

Most doctors choose to die at home peacefully, surrounded by their memories and loved ones, whereas 75% of the rest of us will die in a machine-filled sterile environment, often alone and connected to one or more tubes. — Peter Lloyd Jones
86

Lovely Attendees







see everyone