Paul Smith
February 21, 8:00am - 9:30am CST. Hosted at The Living Room
part of a series on Invest
About the speaker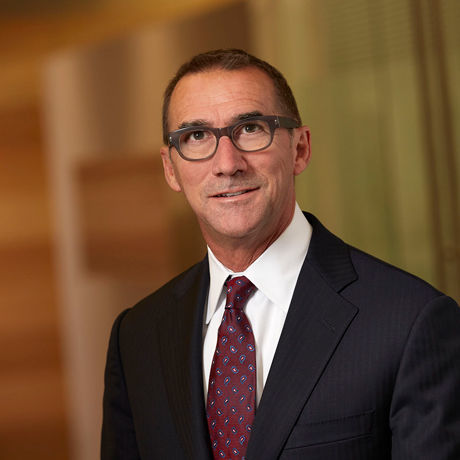 Paul leads Black Dog Management, an investment and real estate development firm focused on strengthening Omaha's urban core. Learn how he is investing and creating collaborative spaces designed to inspire and support the work of innovators and creators.
——————
Paul Smith is a member of the Board of Stakeholders of Tenaska, Energy, Inc. and Co-Founder and Senior Managing Director of Tenaska Capital Management, LLC. Mr. Smith has worked in the energy industry for more than 35 years, including 25 years with Tenaska or its affiliates. Under his leadership, assets under TCM's management totaled approximately $5 billion, including power generation and natural gas infrastructure.
Mr. Smith earned a B.S. in mechanical engineering from Iowa State University and an M.B.A. from the University of Nebraska at Omaha.
Mr. Smith also leads Black Dog Management, an investment and real estate development firm focused on strengthening Omaha's urban core. True to its mission, Black Dog is the lead investor in the following Omaha based projects:
The Capitol District, a $205 million mixed-use re-development of a former two-block stretch of parking lots at 10th & Capitol Streets
Millwork Commons, a $300 million revitalization of a former industrial park which was once housed millwork factories, is located between 11th and 14th streets from Izard to Seward streets. The collaborative community is designed to inspire and support the work of innovators and creators from start-ups to large office tenants. Residential development will create a vibrant downtown neighborhood where one can live, work and grow.
Mr. Smith currently serves as the Chairman of the Board of the Joslyn Art Museum, and is also the past Chairman of the Board of Film Streams. Mr. Smith also serves or has served as either a member of the board of directors or committees for the following philanthropic organizations: Opera Omaha, Omaha Conservatory of Music, Bemis Center for Contemporary Arts, Omaha Community Foundation, United States Artists and the Whitney Museum National Committee.
Together with his wife Annette, the Smith's work to promote the arts and support youth development in the greater Omaha community. Recently the Smiths were honored for their philanthropic work by the United way of the Midlands as 2018 Citizens of the Year. Also, ardent supporters of the humanities, the Smiths were recipients of the Governor's 2015 Sower Award. In keeping with their philanthropic interests, the Smiths founded the Omaha Conservatory of Music, a non-profit music school, known nationally for its program String Sprouts, which provides free music education to pre-school aged children in under-served areas; and co-founded Impact Circle – Big Brothers Big Sisters of the Midlands. The Smiths have also been instrumental in fostering annual events including Louder than a Bomb Youth Poetry Festival and the Great Plains Theatre Conference.
The Smiths have three children Louis, Charlie and Greg and together they enjoy art, architecture, traveling and many outdoor activities.
Local partners
Location
Hosted at The Living Room
1111 N 13th St.
Omaha, Nebraska United States 68102
When February 21, 2020
8:00am - 9:30am