*POSTPONED* The Power of Storytelling
March 27, 8:30am - 10:00am PDT. Hosted at KWENCH
part of a series on Identity
About the speaker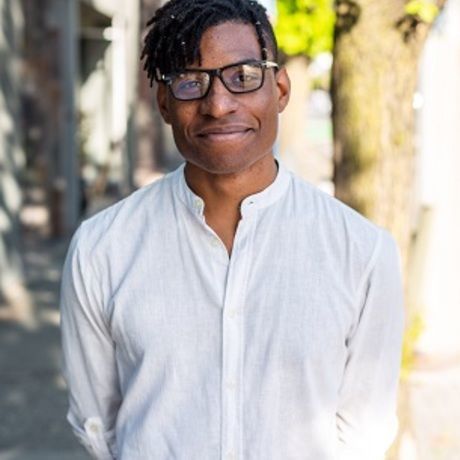 My name Is Parker, I'm an African American adoptee, from Savannah Georgia. I grew up on Vancouver Island. I'm a psychology student, and Youth Support Worker of 5 years. Primarily helping youth on the frontline, in group homes and out in the community.
I created a platform called the Table almost a year ago. I utilize and Indigenous mechanism that promotes communal education. I am doing my part as an adopted settler, to decolonize conversation. My hope is to help communities remember that they have a voice. That the act of being relational, and trauma informed, will help us reconnect to each other, as well as the lands we reside on. The simple act of breaking bread, and sharing stories is what has historically brought us together. This is my motivation.
Additional details
Postponing the next event. We want to take a moment to fill everyone in on how we are planning to navigate this new reality of the global spread of coronavirus (COVID-19) together.
We are closely following the BC Centre for Disease Control recommendations for communities and convening related to COVID-19 risks. Although the risk of infection is currently listed as low we will postpone our next event scheduled for March 27th 8:30am with Parker Johnson. Parker has graciously offered to talk at a future event.
We are committed to ensuring that CreativeMornings programming is upheld over the coming weeks or months, and will be at the ready to schedule new events as soon as we have reassurance that it is safe for our community to once again convene.
Sending you virtual hugs and high-fives. The CMVic team.
---
Parker Johnson will touch on why it's important to create spaces for racialized demographics and the symbolism behind creating space using The Table. The importance of decolonizing conversation and how we can build relationship to lands as diasporic settlers from indigenous perspectives. How we can tackle performative allyship and be authentic allies for racialized demographics. There is a powerful felt sense of resiliency and validation when our stories are heard. Through the simple act of breaking bread and having conversation, Johnson hopes to conduct research on the importance of sharing narratives for folks of colour with University of Victoria graduate students. This will challenge the fact that it is difficult for a person of colour to access mental health services, in ways that make us feel accepted and comfortable. Johnson will discuss his personal experiences growing up in Victoria and what motivates the work that he does; discussing the difficulties of frontline work and what led him to create The Table platform and why he chose Psychology as an area of study.
Location
Hosted at KWENCH
2031 Store Street
Victoria, Canada
When March 27, 2020
8:30am - 10:00am