nyc
What are FieldTrips?
FieldTrips are meetups to interact, learn and collaborate in an effort to level-up your creative life.
We're limiting these events to only 25 people, they're like an intimate dinner party. Your absence will be felt so please make sure that you can definitely attend if you sign up. Also, we're in the prototyping phase, so come with an open mind and be prepared for anything.
Thanks for participating! We're lucky to have you.
Paint a Song with Amelia of Mil's Trills Musical Playdates
May 23, 7:00pm - 8:30pm EDT. Hosted at St. Lydia's
About this FieldTrip
A collective songwriting experience using mindfulness, improvisation, and abstract art-making to transform the magic of the moment into song. With a focus on process over product, Musical Playdates offer an opportunity to honor your natural creative flow while freeing yourself from judgement, criticism, and expectation in a group setting. Embracing the "making" part of art allows us to further understand our natural instincts and learn about ourselves within the context of our world around us.
Participants can expect to work alongside others to paint freely and consider how our visual world can be translated into sound. We will work at first to create art inspired by the moment, and then through reflection and discussion explore how levels, shapes, and color may be interpreted on an individual basis vs. the collective conscious. Under the guidance of Amelia, the group will together extrapolate a story from our art to which we will apply words, sounds, and melody to bring it alive into the sonic space.
Participants will learn: a) how easy it is to make stuff that feels good once you remove that pesty inner critic b) that making art and music together with other people is really rewarding c) things about themselves they possibly never knew before d) there is no such thing as a wrong note e) to embrace mistakes f) to access their inner creative flow g) that acceptance leads to peace h) what happens when you let go of control and follow the magic of the moment
All abilities welcome. No previous music or art making experience necessary. Participants will be asked to use "instruments" from their bag which can be anything from a pencil to a pocket trumpet, so pack accordingly!
About Your Host:
I'm a professional musician, composer, and aesthetic educator with 25+ years of experience. I currently run an all ages music project called Mil's Trills dedicated to creating positive inclusive music experiences that build community and mindfulness. I've released four full length albums, the latest which has been awarded a Parents' Choice Gold and featured on Target's podcast "Coffee and Crayons". My music has over 4.9 million plays on Spotify and appears on Michelle Obama's "Songs for a Healthier America" album alongside Doug E Fresh and Jordin Sparks to promote healthy lifestyles in youth. I'm in the midst of a two-year fellowship with the Jubilation Foundation having been recognised for my excellence in bringing joy to children through music. Past performances include Lincoln Center, BAM, Guggenheim, The Met, Mass MoCa, and overseas at London's Southbank Centre and Royal Concert Hall in Nottingham. More details at milstrills.com
To taste the flavor of a Musical Playdate visit bit.ly/musicalplaydates (If you can only watch one I'd recommend Mr. Poopy Pants)
Another version of this art/music making workshop can be found here
–
View all upcoming FieldTrips or submit an idea to host your own.
Local partners
St. Lydia's is a progressive, LGBTQ-affirming congregation in the Gowanus neighborhood of Brooklyn, where we work together to dispel isolation, reconnect neighbors, and subvert the status quo. You are welcome here!
Organizer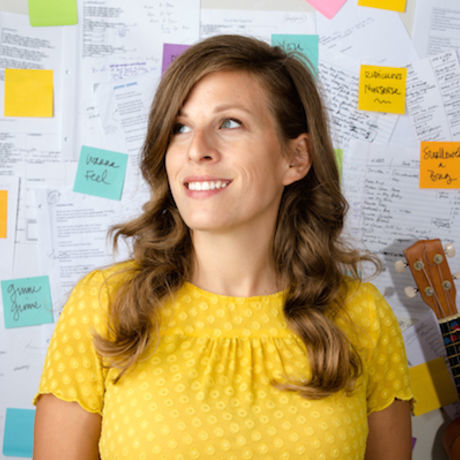 Amelia Robinson
Location
Hosted at St. Lydia's
304 Bond Street
Brooklyn, New York United States 11231
When May 23, 2019
7:00pm - 8:30pm