Virtual
What are Virtual FieldTrips?
FieldTrips are meetups to interact, learn and collaborate in an effort to level-up your creative life. Built on top of our 20,000 monthly attendees at CreativeMornings talks, FieldTrips are community-organized events built on the spirit of generosity that has powered CreativeMornings events for the past 10 years.
Thanks for participating! We're lucky to have you.
Outline Your Memoir (using fairy-tale and myth as your guide)
–
About this FieldTrip
Sometimes it feels daunting to write your lifestory down. So let's start sorting through and organizing all the details you need to structure your memoir inside this workshop.
In this free workshop I'll talk you through how to look at your vast, storied and varied lives and get started with writing it all down.
Together we start outlining by identifying underlying structures and patterns, using … fairytales. It's fun and insightful, I promise.
In this FieldTrip, you'll review your life so far, clarify patterns and themes, and then draw out the structure of your stories in a swift plunge into your own fascinating self.
This includes:
- Your timelines - Rites of passage (both the known and the unknown) - Moments of decision - Pivotal experiences - Themes and patterns (perhaps some you never knew were there)
You've always wanted to write your memoir.
You feel the pull to work with and craft your life story, to heal and transform.
It all feels like a calling, a joyful and terrifying challenge you can't avoid, yet somehow keep avoiding.
You wonder if your story is interesting.
Or if you'll be opening too many cans of worms to manage.
Or if you might hurt someone or many someones in the process of examining your own life. And you don't want to cause more pain, to yourself or others.
Plus it's overwhelming. And you wonder if you're deluding yourself. If you'll be a terrible writer.
So you just keep putting it off. Because of this you're starting to feel frustrated. Pent up.
Because when you're called to something, you can't set it aside.
The calling keeps tapping you on the shoulder, subtly tickling your feet, and sometimes not-so-subtly whacking you – metaphorically – with a frying pan to the head, until you heed the call.
The call to turn and face your stories. Your lineages. Your legacy. And start writing it down. Start exploring. Start healing. I want you to know you don't have to do it all at once, or all alone.
Join me in this workshop and let's start outlining your memoir together.
You'll finish with:
- Enthusiasm!! - a timeline of your life so far - a detailed map of the themes that have dominated your life - ideas and inspiration and a plan for where to start and what to focus on - brainstorming documents to support your memoir writing efforts - a playful sense of the future direction of your life
About your Host Janelle Hardy is a writer, artist and creator/teacher of a transformational memoir-writing course called The Art of Personal Mythmaking.
She's also host of the Personal Mythmaking Podcast.
She's a born and raised Yukoner and solo mother who has been working as a trauma-informed bodyworker in the hands-on healing arts fields for 13+ years and as an artist (writing, painting + dance) for 17+ years. Throughout that time she's taught adults out of her living room, art centres, universities, and community colleges.
For the past 5+ years, Janelle has integrated all of her expertise, including a BA in Anthropology, an MA in Dance, and a Diploma in Structural Integration, into supporting people in their creative healing work via the alchemy of transformational memoir-writing.
Inside the Art of Personal Mythmaking, she's helped young single mothers, Ph.D. writers, and editors, psychotherapists, professional novelists, podcasters, entrepreneurs, stay-at-home moms, organic farmers, cabinetmakers, former Members of Parliament, retired teachers, spiritual directors, principals (and more) heal from the difficult parts of their life story as they write the first drafts of their memoirs and reclaim themselves.
Local partners
Blending self-discovery with business strategy, Jessica helps coaches, consultants, and creatives to make a bigger impact through personal brand positioning, crafting valuable offers, and implementing integrated marketing campaigns. She believes in finding the intersection between what your dream clients want and the work that lights you up.
Organizer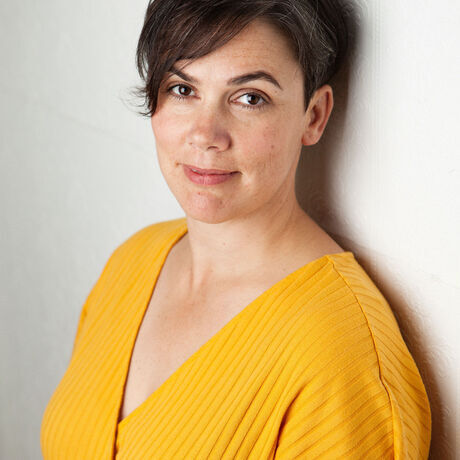 Janelle Hardy
Hosted at This is a virtual event, you will receive a link to attend in your registration email
When
–