Online CM [Melbourne] • Nature
May 29, 8:30am - 9:30am AEST. Hosted at Zoom Melbourne
part of a series on Nature
About the speaker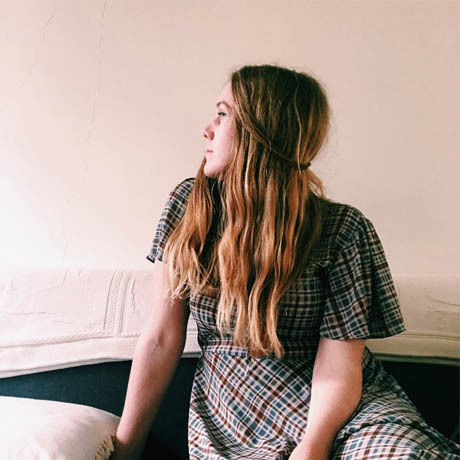 Alice Bishop was recently named the Sydney Morning Herald's Best Young Australian Novelist for 2020. Her collection of short fiction, A Constant Hum, is out now through Text publishing and tracks the ten-year fallout from the 2009 Black Saturday bushfires. Alice's essays have been published widely and she has also been recognised through The Saturday Paper/Aesop's Horne Prize. Find her @BishopAlice
Local partners
Allpress exist to unite independent thinkers through a great flavour experience. Their approach is to be independent in everything they do – questioning convention and positioning themselves against the ordinary. They seek out real collaborations and partnerships with people who do the same.
They are a bohemian bunch, authentically themselves, and driven by radically thoughtful, creative and collaborative impulses. Their people are the difference, and it sure keeps things interesting.
Additional details
Hello Morning People!
We are back again for another month online this Friday at 8:30am! Thanks to the amazing efforts and support from the CMHQ in NY as well as all the other chapters from around the world for making this possible.
ZOOM
We're going to be broadcasting live via Zoom this month. So please download and install Zoom now to the device of your choice. Don't worry, Zoom accounts are free.
Already have Zoom installed? Please check for software updates, because they release new versions all the time.
Join the event here!
https://zoom.us/j/98892991784?pwd=ZjZBYTVHbk9aWXFhVWVrL2Z3bFhxQT09
To ensure only registered CM folk attend the event, we are implementing a password for the event which will be emailed to everyone in an event reminder the day before the event.
LINEUP
Joining us this month on the global theme of 'Nature' we have The Sydney Morning Herald's Best Young Australian Novelist for 2020 and author of 'Constant Hum', Alice Bishop.
Join Alice as she chats about writing the landscape you love, bushfire and the importance of storytelling—both during and after disaster.
THANK YOU
While we sadly can't deliver our usual coffee and brekky directly to each of your homes, thanks to our local sponsor Allpress Espresso, CM attendees can get 15% off any online orders at allpressespresso.com with the code CM15
We'll be opening our virtual doors at 8:15, then starting on the dot at 8:30. Hang around after the talk and meet someone new in our breakout room as well! Looking forward to seeing you all then! :)
Location
Hosted at Zoom Melbourne
Online! See email for Zoom Link
Melbourne, Victoria Australia
When May 29, 2020
8:30am - 9:30am