Oliver Wesseloh - Reinterpreting Tradition
December 7, 8:30am - 10:00am CET. Hosted at Die Fabrique im Gängeviertel
part of a series on Tradition
About the speaker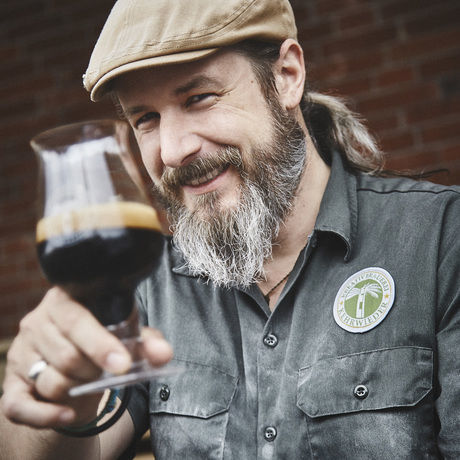 Oliver Wesseloh is a beer lover and expert. His ambition is to create new beers and to reinterpret traditional beer styles. Oliver's mission as a Beer Freak, Beer Sommelier and Craft Brewer is to create greater consumer awareness about beer diversity around the world.
Oliver is a graduated engineer in brewing technology with a wealth of international experience in the beer industry (including Germany, the Caribbean, Guyana, and North America.) As a consultant to the brewing industry, he travelled the world and worked with numerous breweries in North America and the Caribbean.
In 2012, he moved back to his hometown, Hamburg, and founded the Kehrwieder Kreativbrauerei, one of the first craft breweries in Germany. In 2013, he won the Beer Sommelier World Championship and in 2017 was named Beer Personality of the Year.
Oliver is one of the founding member of the German Craft Brewers Association "Deutsche Kreativbrauer" and is a judge at the World Beer Cup and the European Beer Star. Oliver embodies passion, creativity, knowledge and ambition. He has already brewed a wide range of different beer styles and won several awards with his beers.
Picture credits: Julia Schwendner
Local partners
Our mission for the last 45 years: perfection and simplicity.
"Peter Schmidt" is not just a name, but also a testament to design principles and an enduring approach to work that dates right back to our foundation in 1972: A holistic partnership which is both trustworthy and responsible that delivers maximum clarity in design.
We always focus on the brand and work interdisciplinarily to deliver all the services required to maximise its success, from a first market analysis right through to an eventual global rollout, while a collaborative partnership combined with clear communication prevails at the core of each of our projects.
IPS. Fotohandel Kleiner Kielort GmbH wurde 1972 als Industrie Photo Service, Foto- Groß- und Einzelhandel, am Grindelberg in Hamburg gegründet. Seit 2003 sind wir auf dem zentral gelegenen Medienhof Kleiner Kielort. Wir verstehen uns als Full- Service-Dienstleister rund um Foto- Video- und Präsentationstechnik. Im Mittelpunkt unseres Handelns steht die Fachberatung. Beraten werden Sie ausschließlich durch Fotografen und qualifizierte Fotokaufleute. Wir unterstützen Sie nicht nur bei Ihrer Kaufentscheidung, auch After-Sales dürfen Sie mehr von uns erwarten.
Additional details
This talk will be in English
Location