Octavia Yearwood
January 20, 8:30am - 10:00am EST. Hosted at Biscayne Green
part of a series on Mystery
About the speaker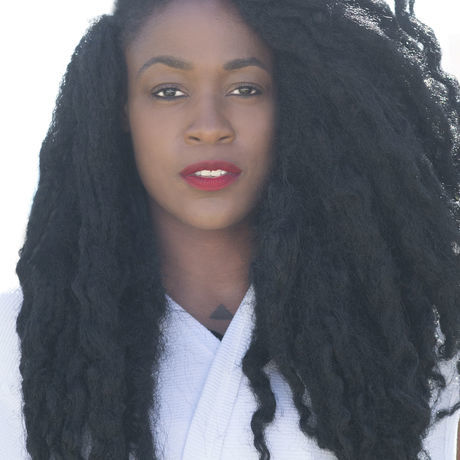 Octavia Yearwood is an arts educator, motivational speaker, choreographer, and an overall entrepreneur from New York City. She relocated to Miami in 2012 to expand her arts services company, Team Ohhh. Through Team Ohhh she provides dance and visual art enrichment programing in public schools, private schools and dance studio's around the world. She has been an educator for the last 15 years, using the arts to bridge the gap between community and academia. She recently became Program Director for South Florida CARES Mentoring Movement where she has been able to work with, foster and build relationships with notable arts, education and community organizations like the Perez Art Museum, ICA Miami, URGENT Inc, University of Miami, Rush Philanthropic and local artist to bring transformational experience to the youth of Miami-Dade and Broward County. From curating exhibitions that commission local artist to bring fine arts to the city of Miami Gardens or collaborating with those artist to bring free arts programing to the children of Overtown, Octavia moves forward in using the arts to fortify our youth. Within those years she has also taken her craft and program to Barbados, Haiti, India, Nepal and most recently France where she worked on a photography series to support her book, "How The Hell Did You Do That?", that will serve as a guide book to foster youth and other youth suffering from a traumatic childhood. In 2016 Octavia received the American Express Emerging Leaders Award from Americans For The Arts and was honored by Legacy Magazine as one of Miami's 40 Black Leaders Under 40. She continues to inspire and build the youth using the arts and collaborations.
Local partners
Prism Creative Group is a cultural development agency geared towards re-identifying Miami through engaging and locally-conscious storytelling, experiential events and content.
Founded and operated by first-generation American women, Lemon City strives to offer high-quality, ethically-sourced teas inspired by the crazy, complex, diverse, and exciting city we call home: Miami. Lemon City develops and curates its Miami-inspired teas with Latin American, Caribbean and South Floridian flavors in mind. From a complex summery mate, to a mango enhanced black iced tea and our soon-to-be-released signature Cafeci-té, our products proudly showcase this city's robust culture, vibe and energy.
Our tea leaves and tisanes are sourced from all over the world and we combine these with tropical botanicals, natural herbs, fruits, and essential oils to create teas that are truly inspired. Each sip of Lemon City teas creates a unique experience - we hope you enjoy your moment in the sun.
Location
Hosted at Biscayne Green
Biscayne Boulevard between SE 2nd and NE 1st Street
Miami, Florida 33131
When January 20, 2017
8:30am - 10:00am