Oana Țoiu on 'Game'
April 27, 7:30am - 10:00am EEST. Hosted at AMBASADA
part of a series on Game
About the speaker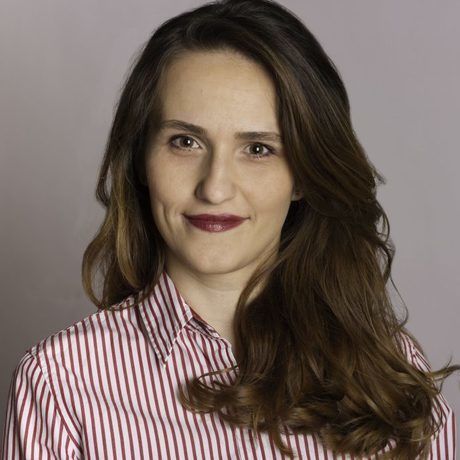 Founder, Social Innovation Solutions
Former State Secretary in the Romanian Government
Bridging field work with public policy design, she served as Secretary of State​ in the Romanian Government in a technocrat team in 2016. Prior to her time in public office she co-developed a network of social enterprises, Mesteshukar ButiQ, that works with Roma handicraftsmen and women in rural communities in Romania and international designers, awarded by the EU Commission in the top 10 work inclusion innovations in 2013. ​ ​ Oana was nominated by Foreign Policy magazine as part of "101 thinkers and doers in Romania"and as a fellow by The Aspen Institute​ and​ by the German Marshall Fund​, having also been included in AIESEC Romania Alumni Hall of Fame​. ​She is an advocate of entrepreneurial solutions and was a speaker on that in Russia, Brazil, Holland and in Boston at Harvard Business School and Harvard Kennedy School of Government on the Future of Europe. She currently leads the Global Shapers community in Bucharest, and initiative of the World Economic Forum, and Social Innovation Solutions, and through their programmes, Social Impact Award and Future Makers, reaches more than 1000 young people yearly that want to be entrepreneurs that build a sustainable inclusive future for Romania.
A proud mother of 2 and a half​ year old Mara​ and almost one year old Iris, she dedicates her career to generate dialogue paths and opportunities of co-creation between different layers of our society and catalyze the work of entrepreneurs​, solutions seekers and builders​, so her daughter will not have to live in a divided world.
Local partners
Additional details
Oana Țoiu is a powerful force of positive change in Romania, having impact and results in the social economy area, but active in every aspect of the community around her. She will share her view on the 'GAME' of it all, being a women, mother, entrepreneur, former secretary of state and so many other roles that she took on!
Location
Hosted at AMBASADA
Peneș Curcanul no. 4-5
Timisoara, Romania 300124
When April 27, 2018
7:30am - 10:00am