nyc
What are FieldTrips?
FieldTrips are meetups to interact, learn and collaborate in an effort to level-up your creative life.
We're limiting these events to only 25 people, they're like an intimate dinner party. Your absence will be felt so please make sure that you can definitely attend if you sign up. Also, we're in the prototyping phase, so come with an open mind and be prepared for anything.
Thanks for participating! We're lucky to have you.
Nourish the Creator Within: A Mindful Street Art Experience
May 23, 11:00am - 12:30pm EDT. Hosted at City of Saints Coffee (Bushwick)
About this FieldTrip
Unplug for a day with meaningful conversations, an inspiring street art walk, and inviting new ways to connect, play, and nourish your creative side.
You'll get to gather with like-minded people in an inviting, art-centric coffee roastery, where we'll enjoy some thought-provoking, interactive Q&A. From there we'll head out and explore the surrounding walls, featuring dozens of internationally and locally-acclaimed artists. Along the way, I'll share some artist bios, common street art techniques, and cultural history of graffiti, alongside a mindful breathing exercise to help us all be more grounded and present for each other during the experience.
The M&S Formula (it's science!)
FEARLESS CONVERSATIONS: We value raw, human connection, in-real-life (IRL). Why? Because people are now more lonely and socially-isolated than ever. Receiving in-person likes gives us a natural dopamine kick that may boost energy levels, motivation/confidence, and even provide us with an overall sense of joy. We want to gather in spaces where we can nourish and be open to self-expression through thought provoking, impactful, and fear-defying conversations. 
MINDFUL ART WALKS: It has been known for centuries that even just 5-10 minutes of mindful breathing or a short walk can alleviate symptoms of anxiety and depression also aiding memory, focus, and sleep. A short walk can also reduce cortisol levels (the stress hormone) and improve cognitive functions that support idea-regeneration and better problem-solving.

UNPLUGGED TIME: We encourage guests to set their devices aside and embrace hours offline with their peers. It gives our frontal cortex room to decompress and revisit our screens with more healthy intention. A number of studies have shown that engaging people without taking out a device can help us to become more empathic listeners and indulge in more quality points of connection.
Hope you'll join this special FieldTrip in Brooklyn!
Did we mention there's coffee?
–
View all upcoming FieldTrips or submit an idea to host your own.
Organizer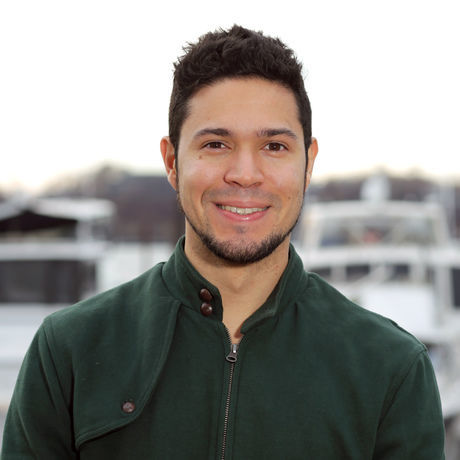 Ariel Coello
Location