Noa Berman-Herzberg
May 16, 8:30am - 10:00am IDT. Hosted at Mindspace Tel Aviv
part of a series on Preserve
About the speaker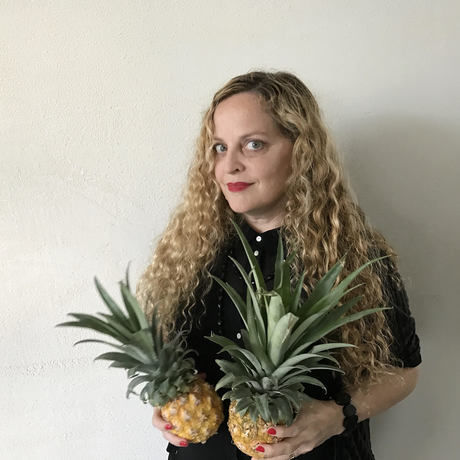 Meet Noa Berman-Herzberg - a screenwriter, screenwriting teacher, storycatcher and serial pickler.
As a screenwriter she has written various films including The Flood (2010), directed by Guy Nativ. She is currently working on Harmonia, a script for a feature-length film that she co-wrote with Nativ, scheduled to be filmed in the US in early 2020, as well as another feature-length film, "Gastronomy", and a short docu-animated film, "Holy Holocaust", in collaboration with Osi Wald and other projects. She also teaches screenwriting at Bezalel Academy of Art.
A trip to New York, two and half years ago, awoke her curiosity for pickling. Since then she's been cultivating her pickling and fermenting passion, giving workshops and hosting unique "sour food-sour stories" events where people share their sour stories around her pickles table. She has run 27 of them in her kitchen in Tel- Aviv, around Israel and the world…and can't seem to stop.
Come hear her story for #CMPreserve.
Local partners
Additional details
Thursday June 16 Join us for a fun and inspiring morning with screenwriter, storycatcher and self-confessed "serial pickler" Noa Berman-Herzberg for the theme of #CMPreserve.
Tickets are FREE but space is limited so be sure to click 'register' above and grab your ticket. Great coffee by Nahat, pastries and mingling from 830am. Noa's talk is in HEBREW and will start at 9am SHARP. And you're off to work by 10am.
This Month's Location: Mindspace TLV, Ahad Ha'am 54 breakfast and mingling will be in the lobby and then we'll head to the auditorium on floor -1.
Special thanks this month go to Mindspace for hosting us in your space, and Wix.com for making our events and breakfast possible!
Looking forward to seeing you there, Team CMTLV
PS "But I have work" is not a good enough excuse. Here's what to say to your boss.
PPS 830am?! #notamorningperson? Neither is half of the team…plus, there's coffee ;)
Location
Hosted at Mindspace Tel Aviv
Ahad Haam 54
Tel Aviv, 6520216
When May 16, 2019
8:30am - 10:00am