Nicoletta de la Brown
September 25, 9:00am - 10:00am EDT. Hosted at Your Home!
part of a series on Spectrum
About the speaker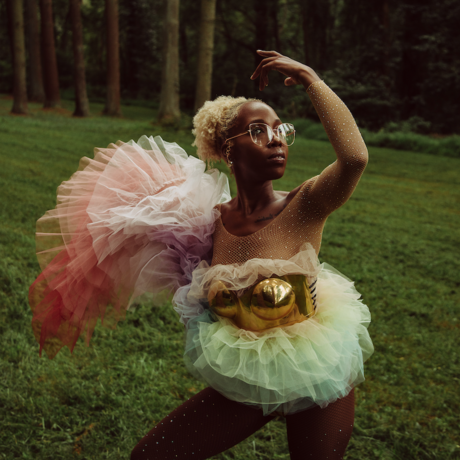 Nicoletta Daríta de la Brown is a performance artist, interdisciplinary sculptor, filmmaker, and mother of four. She is Black Latinx; proud to be a first-generation Panamanian born in the United States. She is a chamána (shaman) and comes from a long line of healers. Nicoletta is adjunct faculty at Maryland Institute College of Art, Towson University, and Baltimore School for the Arts. She is the founder of Vida Mágica Love; a wellness practice and creative platform dedicated to spiritual wholeness through manifesting moments of joyous connection.
Additional details
📺 Tune in on YouTube, Facebook, or Twitter!
All registered attendees will receive a Google Calendar invite Thursday evening and then a reminder email on Friday morning around 8:30am ET.
🚩Check your spam folder: Don't see an email from us closer to the event time? Please be sure to check you spam folder and also feel free to email us directly at baltimore@creativemornings.com
Location
Hosted at Your Home!
123 Your Home
Baltimore, Maryland United States 21201
When September 25, 2020
9:00am - 10:00am