Nicole Townsend
August 30, 8:30am - 10:00am EDT. Hosted at Asheville Masonic Temple
part of a series on Justice
About the speaker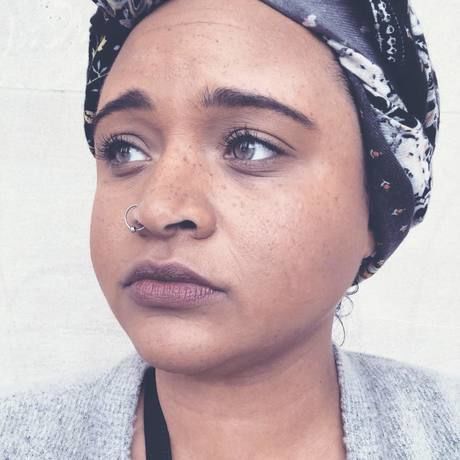 Nicole Townsend is a Black, Queer, Woman who has been organizing in the South for nearly ten years around environmental justice, police accountability, queer & trans liberation, and cash bail. She formally stepped into organizing in 2010 after a string of LGBTQ hate crimes occurred, right here in Asheville, using poetry as a medium to bring awareness to injustice. Nicole is a board member of the Human Relations Council of Asheville and Asheville Writers in Schools and Community. She is also a member the CoThinkk Giving Circle, and deeply believes that there is power in collective community philanthropy. When she is not organizing campaigns across the South she enjoys supporting the capacity of local collectives and organizations by offering her skills as a grant writer at little to no cost, as well as offering her home as meeting space.
She is the proud granddaughter of a Mississippi sharecropper and finds herself most at home when she is in the rural South, where the sun shines brighter, and the tea is a little sweeter.
Local partners
Additional details
Justice–Healing–Community Care–Radical Imagination
It's on every news station, in every newspaper, and it sends us into a frenzy each time we scroll past it on social media. That "it" is racism. It is xenophobia. It is classism. It is homophobia. It is transphobia. It is sexism. It is another police shooting. It is another mass shooting. It is lies told by the left so that they appear to be allies to Black folks. It is white nationalism. It is. It is. It is. It is always something. Something to let us know that most of us will never be seen for anything other than a target—despite how much we assimilate and accomplish the goals that will only prepare us to continue to stay in alignment with the very thing seeks to kill, steal, and destroy.
Location
Hosted at Asheville Masonic Temple
80 Broadway St.
Asheville, North Carolina United States 28801
When August 30, 2019
8:30am - 10:00am