Nguyen Hung
May 25, 8:30am - 10:00am UTC. Hosted at The Learning Hub
part of a series on Commitment
About the speaker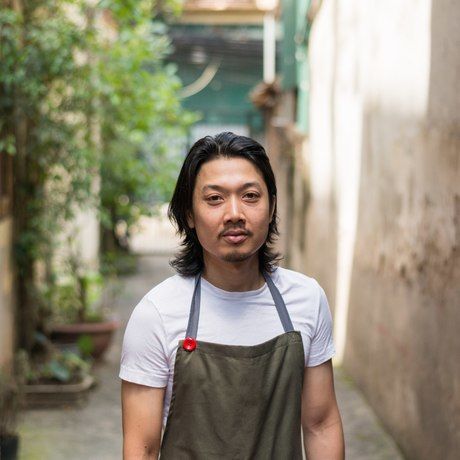 Join us to hear Vietnamese Australian Nguyen Hung share his experience with the "C-word'' – Commitment! Hung is the Founder of artisan food company @Fermentedhanoi which creates a range of healthy home baked and brewed products - tangy, chewy sourdough bread, fermented probiotic beverages and vegan spreads. He will share the big commitment of moving countries after falling in love with his Hanoian girlfriend, now wife, in Sydney, changing careers and becoming an entrepreneur in Hanoi along with his commitment to healthy eating and creative use of local ingredients, not to mention his use of social media to build the company with his gorgeous product photos.
Local partners
Bringing home bake and home brew fermented goodness to Hanoi. Tangy, chewy sourdough bread - Kombucha Tea - Water Kefir. https://form.jotform.me/73035150804447
Additional details
Free breakfast talk show with Nguyen Hung From Fermented.
Location
Hosted at The Learning Hub
14 Pho Ngo Quyen
Hanoi,
When May 25, 2018
8:30am - 10:00am