chi
What are FieldTrips?
FieldTrips are meetups to interact, learn and collaborate in an effort to level-up your creative life.
We're limiting these events to only 25 people, they're like an intimate dinner party. Your absence will be felt so please make sure that you can definitely attend if you sign up. Also, we're in the prototyping phase, so come with an open mind and be prepared for anything.
Thanks for participating! We're lucky to have you.
Networking for Introverts Interactive Workshop
– Hosted at Flat Iron Arts Building
About this FieldTrip
For introverts, networking can be a challenge. It can feel overwhelming to walk into a networking event, go up to a group of people, and introduce yourself. Many of us prefer to hide behind our screens rather than make in-person connections.
That's a mistake.
Making connections IRL is crucial to building your network, cultivating a community, and advancing your career. That's why this networking workshop is designed with the introvert in mind. Attendees will learn: - Best way to start up a conversation - The art of interruption - How to make a lasting impression - 3 things the best networkers always do - How to make a graceful exit
This will be a hands-on, interactive learning experience so participants can try out these skills and receive feedback.
About your Host:
I've run a book publicity company for nearly 10 years…and book people are all introverts! I've coached hundreds of creative introverts on how to network more effectively and build meaningful connections.
If you'd like to get a sense of what I cover in the training, you can watch this video.
–
View all upcoming FieldTrips
We're excited to introduce FieldTrips in partnership with Adobe. Submit an idea to host your own FieldTrip here.
Local partners
Adobe is the global leader in digital marketing and digital media solutions. Our tools and services allow our customers to create groundbreaking digital content, deploy it across media and devices, measure and optimize it over time, and achieve greater business success. We help our customers make, manage, measure, and monetize their content across every channel and screen.
Flat Iron Arts is an innovative venue with a range of studios, from costume to fine art, hosting monthly public events.
Organizer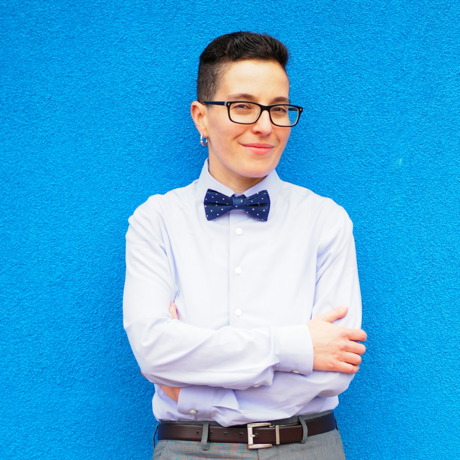 Dana Kaye
Location