Namiko Chan Takahashi on Intention
– Hosted at lyf@SMU
part of a series on Intention
About the speaker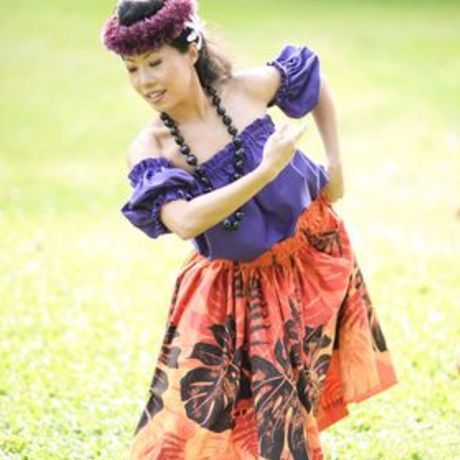 Alaka'i Kapuananiokekukui Namiko Chan Takahashi is a Singapore-based multidisciplinary artist. She received training at the Art Students' League of New York, and has won national and international art awards, notably the prestigious UOB Painting of the Year in 2006. Namiko is an elected member of the International Guild of Realism and her work has been extensively exhibited and collected around the world. Namiko is also a curator, arts community leader and trained dancer. She directs the Singapore branch of a Hawaiian Hula Dance school. The themes she grapples with in her art are both universal and timeless, such as the human condition and the challenges faced in the modern age by women.
Local partners
lyf@SMU is a new co-study, co-work and co-living space. discover the different spaces and activities created for more collaboration, connectivity and community building. this is where learning meets social, where lyf meets the SMU community.
Additional details
Find us at lyf@SMU this month. If you are old enough to remember :-), it's the old MPH building, otherwise it is right across SMU School of Law.
lyf@SMU, 71-77 Stamford Rd, Singapore 178895 Stamford Rd, Singapore 178895
GETTING THERE By MRT: Bras Basah MRT Station
Traffic is unpredictable in the area during mornings, so do try and take public transport if possible.
Look out for these wonderful Singapore-based artists on display:
Vix Harris. I am a British artist with a degree in textile design whose work depicts strong, inspirational women from different backgrounds and cultures. As a young child I spent several years living in Kenya and Malawi and my ongoing obsession with Africa is reflected in the pieces I create and the photographers I work with.
To create my designs I first print out a photo and then draw directly onto it using archival ink and permanent markers so that the striking colours contrast sharply with the monochrome image. I don't plan anything out beforehand – my designs grow organically using the curves of the image as a starting point – so my work is completely spontaneous, which means that no two pieces are the same.
My art is strongly influenced by my passion for intersectional feminism and features recurring motifs: The leaves represent a woman's spiritual connection to nature and are often depicted as 'crowns' or garlands; the 'power lines' emanating from the women's mouths represent strength, resilience and speaking out against injustice; and the rainbow motifs symbolise the importance of equality and inclusion for the LGBTQ community.
Find Vix at - FB: @VixHarrisArt and IG: @vixharrisart
Agatha Lee 'Agy'. Agatha Lee "Agy" is a textile artist who specialises in free motion embroidery and natural dyes, transforming textile waste into creative wearables and art. Her work looks at the public's interaction with the environment and questions how it can be improved. One of her long term projects is encouraging people to re-evaluate their relationship with clothing, and transforming it into a positive one, through upcycling and repair. Agy is a founding member of Fashion Revolution Singapore and Connected Threads Asia and the co-founder of The Green Collective SG. She holds exhibitions and workshops on a regular basis.
Find Agatha at - FB and IG: @agytextileartist
Nandita Mukand. Nandita Mukand is a Singapore based artist whose practice encompasses sculpture, installation and painting. Her work deals with nature and materiality, exploring themes of connection and spirituality from within an urban context.
Nandita exhibits actively in Singapore and abroad including the OpenArt Biennale in Sweden and Imaginarium at Singapore Art Museum. She has been awarded prestigious artist residencies including the Fundacio L'Olivar in Spain and BigCI, Australia.
Having quit a successful corporate career to devote herself full-time to art making, Nandita graduated with a Bachelor of Fine Arts from Goldsmiths, College of London via LASALLE College of the Arts, Singapore.
Find Nandita at - IG: @nanditamukandstudio, FB: Nandita Mukand Studio
HannaMi Kim. HannaMi Kim is a painter and illustrator who has taken the plunge into the world of art after successful careers in banking, publishing and owning a hip café.
Having lived for spells in Korea and Hong Kong, she is now happy to be in Singapore. Her art reflects her endless optimism and abundance of energy. She inter-weaves lines, colors and objects with energy, some of it tinged with shades of tradition and culture, but always reflecting the artist's character and perceived world view, shaped by her life journey and myriad of experiences.
Currently, HannaMi Kim has three bodies of work- Coming Up Roses, The Little Things and In Mid-air with No Landing.
Find HannaMi at - IG: @hannamikim and @hannami.kim
Location
Hosted at lyf@SMU
71-77 Stamford Rd, Singapore 178895 Stamford Rd
Singapore, Singapore 178895
When
–