Nada Badran -AKA- Wander With Nada
October 26, 8:15am - 9:15am +04.
part of a series on Transit
About the speaker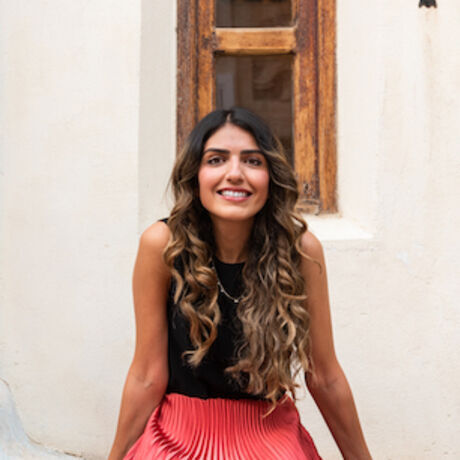 Nada Badran is a former strategy professional turned storyteller.
She is the founder of a Dubai-based tour business called Wander With, offering cultural experiences and educational workshops in the UAE.
Curious by nature, Nada started the company with the mission to offer the antidote to on-the-grid travel – unique, candid, unscripted moments that happen when you truly wander in the UAE's less glamorous corners.
She is the host of a travel show, Tajawal Ma'a Nada, on CNN Arabic where she takes viewers through tales of her global adventures and shares her two fils on travel.
Nada is also a start-up enthusiast, and is a speaker on the strategies and challenges facing aspiring businesses and the tourism industry. She holds an MBA from IE Business School in Spain.
Local partners
PODAHOLIKS is a group of UAE based podcasters who believe we all have a story to tell. One word at a time we help you imagine and tell your story. From the conventional interview, annotation of a conference to creating audio dramas, we make ears of all shapes and sizes happy.
IMAGINESS by Sajory is designed to make your neuro-synapses go wild! A monthly curated subscription package that helps spark your creative thinking at any job, in any industry. You will see how your original ideas become more valued at work using the tools we cultivate, and how your desk morphs into a magnet for creative inspiration through the sensory items we send your way.
Inspired by Creative Mornings global movement, the monthly theme is translated into curated items that support you to get unstuck and on your way to flourishing. Consider it your monthly Professional Development Session in wrapping paper.
Additional details
CreativeMornings Dubai is going VIRTUAL again in October.
BYOC-Brew Your Own Coffee we are meeting in ZOOM!
When October 26, 2020
8:15am - 9:15am