What am I doing here? Co ja tu robię?
William Blake powiedział: ,,Albo stworzysz własny system, albo zawsze będziesz niewolnikiem cudzego". Czasami warto zboczyć z wyznaczonej ścieżki, by poznać samego siebie: charakter i osobowość kształtują tajemnicze momenty w Twoim życiu. Ten temat podjął Grzegorz Bral na pierwszym spotkaniu CreativeMornings. Droga do celu zawsze jest tajemnicą – posłuchaj, dlaczego warto spełniać marzenia.
About the speaker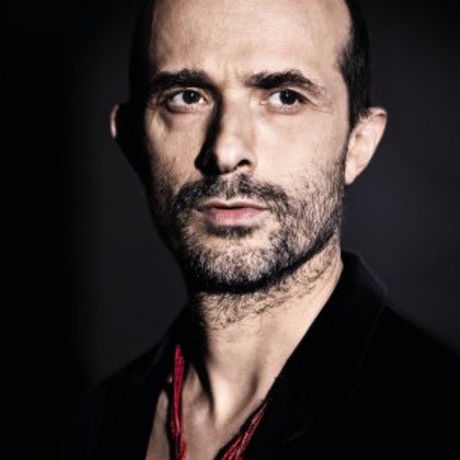 Grzegorz Bral – reżyser teatralny, nauczyciel Techniki Koordynacji i aktor. Dyrektor artystyczny szkoły aktorstwa w Londynie (www.bralschool.com). Współzałożyciel i dyrektor artystyczny Teatru Pieśń Kozła (www.piesnkozla.pl), prezes Stowarzyszenia Kultury Teatralnej Pieśń Kozła, dyrektor artystyczny Brave Festival – Against Cultural Exile (www.bravefestival.pl), prezes organizacji charytatywnej Rokpa Polska.
Działalność edukacyjna jest również bardzo ważnym aspektem działalności zawodowej Brala. Wraz z zespołem Teatru Pieśń Kozła, stworzył unikatową metodę szkolenia aktorskiego, która nazywa się Techniką Koordynacji. Technika ta zainspirowała wielu artystów. Jego działalność edukacyjna oraz coroczne warsztaty przyciągają aktorów i reżyserów z całego świata. W Wielkiej Brytanii, siedem z piętnastu szkół teatralnych zawierało elementy Techniki Koordynacji w swoich programach.
Bral ma na swoim koncie organizację wielu warsztatów na całym świecie. Od 2012 roku uczył technikę dramy w ramach programu studiów magisterskich aktorskich prowadzonego przez Teatr Pieśń Kozła we współpracy z Manchester Metropolitan University. Siedzibą jego działalności edukacyjnej jest Bral School of Acting w Londynie.
Favorite quotes from this talk See all
"

Do not destroy what someone has created. Make your own contribution instead. — Grzegorz Bral
"

But the real success consists in solving your own mystery, answering the question. What am I doing here? — Grzegorz Bral
"

19th century English poet, painter, and visionary William Blake once said something like: "you can either create your own system, or always be a slave to someone else's". — Grzegorz Bral
"

I am full of respect and admiration for someone able to turn a personal drama into hope for other people. — Grzegorz Bral
"

Unfortunately, very often we go out on stage too early, I mean all kinds of self-presentation. — Grzegorz Bral
Photos from this talk See all
navigateleft
navigateright
Hosted by BARBARA
Date
Photographer Tycjan Trzpioła
Videographer FATTMEDIA
Videographer Fattmedia
62

Lovely Attendees






see everyone