مصطفى رفيق (Mustafa Rafiq)
January 31, 8:30am - 10:00am MST. Hosted at CKUA
part of a series on Roots
About the speaker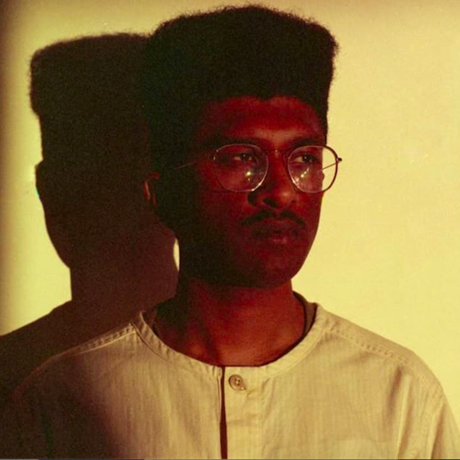 Theirs is an exploration through sound.
Whether as the musical promoter and booker behind Sweaty Palms, an eclectic curation of local and international talent, or through their solo project Family Injera, an experimental-ambient project with Arabian Guitar roots, Mustafa Rafiq creates opportunities to connect seemingly different genres and audiences.
In their personal projects, Rafiq explores feelings surrounding gender and being part of a diaspora, which fuels their focus to make sonic spaces feel both safe and authentic.
Mustafa's free-forming solo music project, Family Injera, has performed in festivals such as Big Fun, Sled Island, Pretty Good Not Bad, Black Arts Matter (Edmonton), and The Edmonton Poetry Festival, along with multiple presentations at Mile Zero Dance, RV There Yet? and SubArctic.
They have also collaborated through installations in Nuit Blanche (Edmonton), Mcluhan Arts House and Good Women Dance Society.
@familyinjera
Local partners
Connecting the next generation of Edmontonians with our city.
Edmonton's Next Gen is a group of volunteers working together to create a city that attracts and gives voice to the next generation by connecting people, places, communities, and ideas.
Musical discovery, human connection.
CKUA is a donor-supported arts organization that inspires and connects through the power of music, arts, culture and story. With a focus on musical discovery, we showcase the best creative work from Alberta and beyond and deliver it on-air, online and in-person.
Additional details
CKUA event space is located in the Alberta Hotel, south west of Canada Place on the north side of Jasper Avenue.
Keep our events as sustainable as possible by bringing a reusable cup!
Location
Hosted at CKUA
9804 Jasper Avenue NW
Edmonton, Alberta Canada T5J 0C5
When January 31, 2020
8:30am - 10:00am