nyc
What are FieldTrips?
FieldTrips are meetups to interact, learn and collaborate in an effort to level-up your creative life.
We're limiting these events to only 25 people, they're like an intimate dinner party. Your absence will be felt so please make sure that you can definitely attend if you sign up. Also, we're in the prototyping phase, so come with an open mind and be prepared for anything.
Thanks for participating! We're lucky to have you.
Movement, Sound and Connection (at The Artist Co-op)
October 4, 7:00pm - 9:00pm EDT. Hosted at The Artist Co-op
About this FieldTrip
We live in a world with increasing distraction and stimulation. Screens everywhere we look and yet we know that some of the most useful information comes from our own bodies. How can you listen to what your body is telling you? How can that information help you to be curious, present and kind?
During this workshop, participants will explore techniques to prevent body disassociation and will be guided through new forms of play. You can expect a sensory journey of syncopation silliness, extended eye contact, interactive sound machines, exercises borrowed from EMDR, tuning meditations, pinky activities, and more!
Please look/ask for Room 1 at The Artist Co-op.
Seraphina and Katie, the leaders of this workshop and friends from childhood, work teaching and performing as musicians and dancers. Just over a year ago, they founded Swing Sundays, a live music and dance night that uses swing dancing to grow community and explore the relationships between self, other, and the environment.
–
FieldTrips are a celebration of creativity and generosity. They are hosted by awesome individuals and organizations (like you and yours)! When you sign up, please show up. Most FieldTrips have waitlists due to significant interest and limited space.
View all upcoming FieldTrips or submit an idea to host your own.
Local partners
The Artist Co-op (TAC) is a thriving community of artists and creatives, spanning a variety of disciplines, who come together in our Hell's Kitchen co-working space to create, rehearse, and collaborate. TAC provides a shared work space, rehearsal rooms, kitchenette, business center, and tailored member programming for the working artist. Book a tour or become a member on our website.
Organizer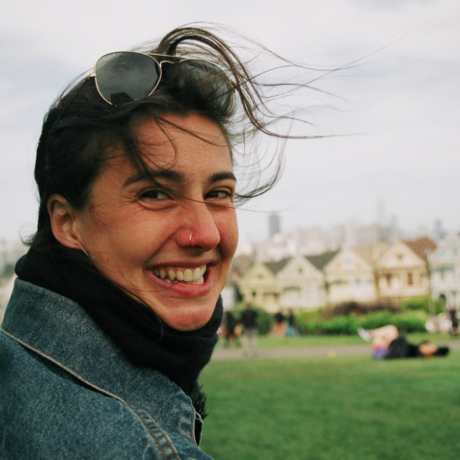 Seraphina Mallon-Breiman
Location
Hosted at The Artist Co-op
500 West 52nd Street, 3W
New York, New York United States 10019
When October 4, 2019
7:00pm - 9:00pm