Morteza Pour-Samadi
August 10, 9:00am - 12:00pm +0430. Hosted at Pardis Gholhak
part of a series on Intention
About the speaker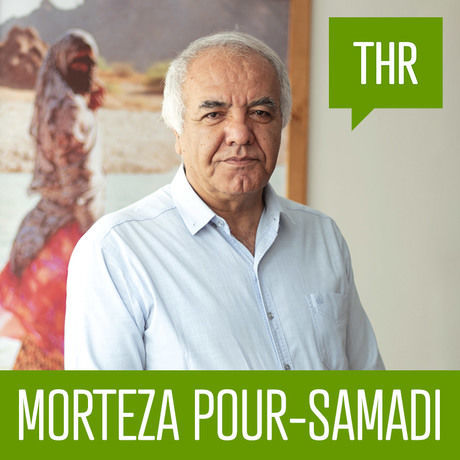 Morteza Pour-Samadi
It's only fit that this month's speaker's job would be summed up in curiosity!
This month's speaker is Morteza Poursamadi; Fimmaker, Photographer, Documentary Maker, Ethnographer, and one of the mos experienced Cinematography managers in the world Television and Cinema in Iran. Mr. Poursamadi has always had a special kind of love towards Documentary Photography, Ethnography and Iran Exploring, and this very thing has caused him to be one of the most renowned and experienced photograpgers of our time.
Mr. Poursamadi is 65 years old and from Hamadan, and has had over 40 years of experience in his professional frield.
When you sit down to converse with him, you'll be hearing about his incedible experiences and memories, which is never boring. He himself credits his exloration of Iran and his worldwide travels for his huge amount of experiences and lessons, Mr Poursamadi's 40 or so years of activity in the field of Filmmaking, has resulted in some pieces of work that we've all probably heard of at some point in time.
Cinematic Films like Dayereh Zangi, Sh! Dokhtarhaa Faryad Nemizanand, Gilane, Salhaye BiGhararo, Osian, Sarab and many many more masterpieces, is only a fraction of his incredible work in the art field. Also his professional activity in the fields of Documentary Photography and Ethnography, has been the cause of the kick start of many acclaimed photography echibitions in Iran, Sweden, Canada, France, and more countries.
This month, we will be all ears as Morteza Poursamadi talks about his activties, his goals, and of course the global theme of the month, "Intention", and the effects of interntion on the making of art.

درباره‌ی سخنران
سخنران این ماه صبح خلاق تهران آقای مرتضی پورصمدی، فیلم‌بردار، عکاس، مستند نگار، مردم نگار و یکی از باتجربه‌ترین مدیران فیلم‌برداری سینما و تلویزیون کشور است.
آقای پورصمدی در طول مدت فعالیت خود همواره علاقه‌ی ویژه‌ای به عکاسی مستند، مردم‌نگاری و ایران‌گردی داشته‌اند و همین موضوع سبب شده تا علاوه بر فیلم‌برداری، بتوان ایشان را یکی از عکاسان مطرح و باتجربه‌ی حال حاضر دانست.
آقای پورصمدی 65 ساله و اهل همدان هستند و بیش از 40 سال در رشته‌ی حرفه‌ای خود مشغول به فعالیت‌اند.
وقتی پای صحبتش می‌نشینید دقیقه به دقیقه از تجربیات و خاطرات شیرین او می‌شنوید که خسته‌کننده نیستند. خود او دلیل این حجم از تجربیات و نکات را، ایران‌گردی و جهان‌گردی و سفرهای بسیار خود می‌داند.
فعالیت 40 و چند ساله‌ی آقای پورصمدی در حوزه فیلم‌برداری، نتایجی به جا گذاشته که باعث می‌شود کمتر کسی از میان ما آثار او را ندیده باشیم.
فیلم‌های سینمایی دایره زنگی، هیس! دخترها فریاد نمی‌زنند، گیلانه، سال‌های بی‌قراری، عصیان، سراب و بسیاری اسامی درخشان دیگر، گوشه‌ای از فعالیت‌های هنری ایشان است.
همچنین فعالیت‌های حرفه‌ای ایشان در زمینه عکاسی مستند و مردم‌نگاری، منجر به برپایی چندین نمایشگاه معتبر عکاسی در کشورهای ایران، سوئد، کانادا، فرانسه و … شده است.
این ماه پای صحبت‌های مرتضی پورصمدی می‌نشینیم و از او، فعالیت‌هایش، اهدافش و البته موضوع جهانی برنامه، «قصد» و تاثیر قصد و نیت بر آثار هنری می‌شنویم و می‌آموزیم.
Local partners
Location
Hosted at Pardis Gholhak
Yakhchal St., Shariati St.
Tehran, Tehran Iran, Islamic Republic of
When August 10, 2018
9:00am - 12:00pm