"Moments" by Gerard Tocquer
February 24, 8:30am - 10:00am +07. Hosted at BU Gallery
part of a series on Moments
About the speaker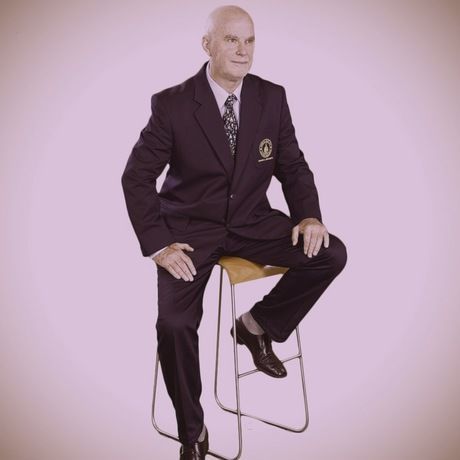 Dr. Gerard Tocquer is an expert on Services Marketing. He has published International books, case studies and research articles on services. A former Visiting Faculty at the University of Hong Kong, he is today a Distinguished Adjunct Professor at Asian Institute of Technology and Adjunct Professor at the College of Management Mahidol University and at Paris Sorbonne Abu Dhabi University. In his academic and business works, he explored how leading services companies compete on customer experience. For over 30 years, he has conducted executives training seminars in Asia, Europe, Middle-East and North America. Competing on Customers Experience requires a clear understanding of the customer journey. A management of the "moments of truth" i.e. the emotional moments that shape a great customer experience source of loyalty.
Local partners
The Institute for Knowledge and Innovation Southeast Asia (IKI-SEA), is a Bangkok University Center of Excellence operating as a not for profit organization. The IKI-SEA combines leading-edge academic research capability with in-depth business experience to provide practical and effective business solutions to the private and public sectors, both here in Thailand as well as throughout Southeast Asia. Through the use of our in-depth business expertise and practical real-world experience we provide measurable organizational performance improvement. They help Thai and Southeast Asian organizations effectively implement and leverage their Knowledge Management, Organizational Creativity, Organizational Learning and Innovation Management initiatives. They provide support to a Southeast Asian community of people interested in Knowledge Management, Organizational Creativity and Innovation Management.
Mudman is a house of international retail food brands in Thailand, and the authorized master franchisee for :​
Au Bon Pain bakery café Baskin Robbins Dunkin' Donuts
Mudman also owns its own very successful brands in Thailand and International markets, they are :
Greyhound Original (Bangkok, Singapore, Vietnam, Korea, Japan, Indonesia, Switzerland, Israel, Russia) Greyhound Café (Bangkok, Hong Kong, Shanghai, Beijing, Kualalumpur) Anotherhound cafe' (Bangkok) Mudman Boutique Hospitality & Catering Services Altogether Mudman owns and operates more than 350 locations and the International market.
Additional details
Emotional Moments. How to compete on Customer Experience?
During his talk, Gerald will address the following questions: Why must services firms compete today on customer experience? What is customer experience? The role of emotions. The relationships between Emotional moments and Customers Experience? Why it's important to decide what experience a brand intend to create for its customers?
Location
Hosted at BU Gallery
119 Rama 4 Road, Klong-Toey Bangkok 10110
Bangkok, Thailand 10110
When February 24, 2017
8:30am - 10:00am