Wonder, future and creativity, Mohsen speaks on how these things can change our world.
About the speaker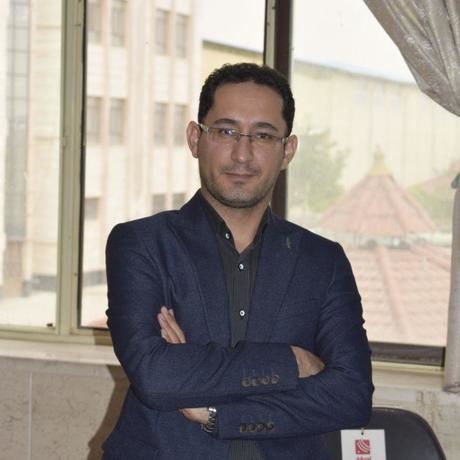 هفتمین رویداد صبح‌‌خلاق اصفهان دربارهٔ شگفتی‌هاست؛ و سخنران آن تعقیب کنندهٔ شگفتی‌ها. او یک آینده‌‌پژوه است. او خودش و رسالتش را دمیدن روح آینده‌نگری در کالبد جامعه تعریف می‌کند؛ می‌گوید تلاش می‌کند تا دانهٔ شدن‌ها را در زمین بایرِ بودن‌ها بکارد.
سخنران هفتمین رویداد صبح‌‌خلاق اصفهان کسی نیست جز «دکتر محسن طاهری».
او ۳۷ ساله و ساکن اصفهان است؛ عضو فدراسیون جهانی آینده‌پژوهی و هیئت علمی دانشگاه اصفهان.
دکتر محسن طاهری در هفتمین رویداد صبح‌خلاق اصفهان، برای ما از آینده می‌گوید، از شگفتی‌های در انتظارمان و نحوهٔ مواجه شدن با آن‌ها. از خلاقیت. هفتمین رویداد صبح‌خلاق اصفهان را از دست ندهید. آینده، خلاقیت و شگفتی، پیرنگِ داستانِ ما در این صبح‌خلاق شگفت‌‌انگیز را تشکیل داده‌اند.
Favorite quotes from this talk See all
"

Never be afraid of change 'cause wonders are waiting for you right on the other side of change — Mohsen taheri
"

The expectancy of creating a better future is part of the reality of our lives. Let's face reality. — Mohsen taheri
"

Brave people accept changes and enjoy wonders, however, brave and committed people to make changes and create wonders — Mohsen taheri
"

A dissatisfied pessimist is like a brake to himself and others, but a dissatisfied optimist is the one that is always one step ahead of others. — Mohsen taheri
"

Let's be a reason for the future not a result from the past. — Mohsen taheri
Photos from this talk See all
navigateleft
navigateright
242

Lovely Attendees








see everyone