Mohsen Safavifar
March 8, 9:00am - 12:00pm +0330. Hosted at Sahel Cinema complex
part of a series on Water
About the speaker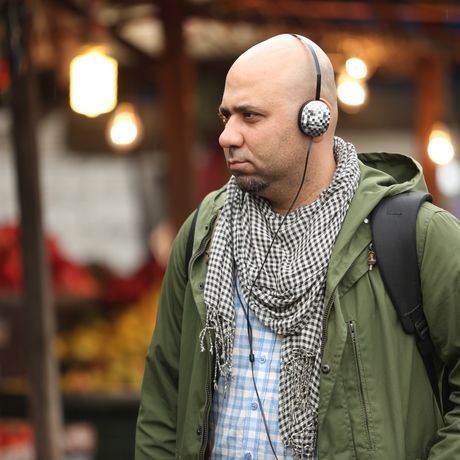 سخنران چهارمین رویداد صبح‌خلاق اصفهان، مردی‌ست از جنس هنر و فرهنگ؛ با دغدغه آب.
محسن صفوی‌فر، فیلم‌ساز و پژوهشگر که ۱۵ سال را به پژوهش در رابطه با ارتباطِ آب و تاریخ اصفهان گذرانده است. او که در احیای مادی‌های اصفهان فعالیت داشته است؛ دین‌ش را به آب و اصفهان، با یک سریال و ۶ فیلم مستند و چندین پژوهش مختلف ادا کرده است.
در چهارمین رویداد صبح‌خلاق اصفهان، محسن صفوی‌فر برای‌مان از هویت فراموش شده‌مان می‌گوید، از ناخودآگاه جمعی و تشنگیِ این خاک. از عشق و هم‌بستگی در دشت‌های بی‌آب؛ از زاینده‌رود و تمدن ایرانی‌مان.
Additional details
آخرین تم صبح‌خلاق در سال ۹۷ «آب» است.
آب منبع اصلی حیات‌‌ست. عنصری حیاتی که بیش از ۶۰ درصد بدن ما را تشکیل می‌دهد.
مایعی که به اندازه کافی نمی‌نوشیم، با این وجود به راحتی آن را هدر می‌دهیم.
خانه‌ی میلیون‌ها گونه، اسرار و دانش ناشناخته؛
ما در مورد ستاره‌های آسمان بیشتر از اعماق اقیانوس‌های مان‌ می دانیم.
آب می‌تواند برای حفظ زندگی‌ها استفاده شود درحالی‌که اگر ناآگاهانه استفاده شود، می‌تواند جان‌ها را به خطر بیندازد.
ما تصور می‌کنیم‌ آب به فراوانی موجود است، در حالی که امروزه تنها یک درصد از کل‌ آن در دسترس ما قرار دارد. اگر از منابع آب محافظت نکنیم، چه اتفاقی رخ خواهد داد؟
———–
"If we don't protect our waters, then what will happen to life?" This month's #CMwater theme was chosen by @cmperth and illustrated by @sofiavarano_illustrations. We're exploring WATER with 196 other @creativemorning chapters around the world this month.
Location
Hosted at Sahel Cinema complex
Isfahan Province, Isfahan, Enghelab Square
Isfahan, Isfahan Iran, Islamic Republic of
When March 8, 2019
9:00am - 12:00pm